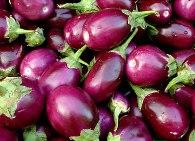 Citing an opinion poll that says 80 per cent of people surveyed favoured the right to say no to government decision on genetically modified food, an NGO on Friday sought withdrawal of the proposed "flawed" bill aimed at setting up of a biotechnology regulatory authority.
"A total of 5599 citizens across various socio-economic levels, age and income groups in Mumbai, Delhi, Bangalore, Kolkata, Guwahati and Indore were contacted. The poll gives a much-needed perspective on citizens' views on GM food," Jai Krishna, a Greenpeace campaigner, said.
Giving details of the poll conducted by a marketing firm GfK on behalf of Greenpeace, he said only about 33 per cent of the people have heard about either Bt brinjal or GM food.
Only 27 per cent say they understand what GM food is. "A majority of the respondents, almost 78 per cent, stated that they have the right to information on all aspects of GM crops before the government makes irreversible decisions on GM food," he said.
He said since an overwhelming (80 per cent) citizens believe they have the right to protest or reject government decisions related to the commercialisation of GM food, the proposed Biotechnology Regulatory Authority of India (BRAI) bill must be withdrawn as it has a "flawed regulatory regime".
"The bill establishes a bureaucratic decision-making system and prevents intervention of elected representatives or other ministries, even state governments, violating their constitutional rights over the approval of GM crops," the members of the NGO said.
Greenpeace also objected to the clause in the proposed BRAI giving it the authority to supersede information request under the Right to Information Act, 2005.
The survey which was done with an aim to assess awareness and perception of urban citizens on GM food, particularly Bt brinjal, also found that a majority trust government agencies for both testing and certification of GM food instead of GM seeds companies.