Traders and shopkeepers in Maharashtra Monday started an indefinite strike against the newly-introduced Local Body Tax (LBT) which replaces octroi.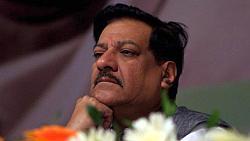 "We do not mind paying taxes for local development but what was the need to create more hassles by introducing the local bodies tax? This is just like octroi and we will not end the agitation till LBT is withdrawn," said Muhammadali Patel, general secretary of Federation of Associations of Maharashtra, an umbrella body of traders' associations.

The traders in Mumbai took out a march from their offices in South Mumbai's Carnac Bunder area to Azad Maidan.

"We were approached and asked if we would like to meet officials from government. But we would like to discuss only with the Chief Minister, as he alone can help us," Patel said.

Chief Minister Prithviraj Chavan said there were "misunderstandings" about LBT. "LBT has been in force in phased manner in the state since 2010.
LBT has to be paid by consumers not the traders. But, some items have been excluded," he said, adding that it will be phased out once the Goods and Services Tax comes.
On April 24, traders plan to hold a car rally from central Mumbai's ShivajiPark to Azad Maidan while for April 26 they have planned a bigger march, having representatives traders from across the state.
LBT was imposed from April 1 this year in Kolhapur, Pimpri-Chinchwad, Solapur, Vasai-Virar municipal areas. It will come into effect in Mumbai from October 1.
FAM alleges that in the areas where LBT has come into force, the traders were served with a three-day notice to pay tax on monthly turnover along with interest and late fee.
The traders were threatened with penal action including two years' imprisonment if they failed to pay the dues, it adds.
Image
: Maharashtra Chief Minister Prithviraj Chavan