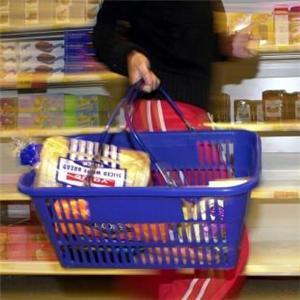 High-end retail chains are increasingly looking at existing and new hotels to house their brands in India, according to experts tracking the sector.

While some brands have traditionally been located in five-star hotels, retail chains were seen opting for malls in the last few years.

However, the absence of quality real estate is once again pushing retailers, especially the luxury and niche brands, into the cool comfort of hotels.

Sanjay Dutt, executive managing director (South Asia), Cushman and Wakefield, said at least 40,000 sq ft of new retail supply is coming up in hotels.

Aspirational brands, and luxury chains in apparel and accessories are among those targeting the five-star guests, Dutt pointed out.

Getting quality space in mall or on high street is a challenge for retail chains, he said, explaining the phenomenon of some brands preferring hotels.

Anshul Jain, chief executive (India), DTZ, an international consultancy, gave a list of names to show that retail is betting big on the hospitality sector: In Bengaluru, Leela Galleria, part of Leela Palace Hotel, offers around 65,000 sq ft of retail space; Ritz Carlton, Residency Road, has approximately 30,000 sq ft of boutique retail space under construction; J W Marriott, Vittal Mallya Road, is in the process of developing boutique retail space currently.

In Chennai, ITC Grand Chola Hotel houses around 25,000 sq ft of retail space, and Leela Palace is developing 11,000 sq ft of boutique retail space.

International brands such as Mont Blanc, Burberry, Canali, Prada and Gucci don't want to dilute their brand value by locating in inferior malls and high-street areas, according to Ankur Bisen, vice-president (retail), Technopak Advisors.

"Such brands are extremely sensitive to their retail environment," Bisen said, adding it would mean that these brands wanted to be sure that the environment stretching up to 3
km around the store was good, the approach road leading up to the outlet was fine and of course the exteriors were pleasing.
"From that point of view, a lot of high street and malls in India don't qualify to house the super luxury brands."
In malls, the options are limited to just a few like the Emporio in Delhi, Palladium in Mumbai and UB City in Bengaluru for high-end international brands.
"Therefore, there's a spillover of luxury brands to hotels," explained Bisen, even though visibility of brands in malls or high street is much higher.
Even leasing space in five star hotels is much more expensive than that in malls, and in most high street locations.
While high street in most Indian cities may be situated well, the surrounding areas and infrastructure often fail to attract the right clientele.
High street in India cannot be compared with that in other international cities like New York, London, Paris, Hong Kong or Shanghai, argued experts.
Another reason that is bringing retail chains to hotels is the fact that the hospitality sector is growing like never before, with good supply of hotel rooms coming in.
Not just luxury brands, even other international names such as Marks and Spencer are open to the idea of opening stores in hotels in India.
In a recent interview, Venu Nair, managing director, Marks and Spencer (India), told Business Standard that while there were no concrete plans yet to open stores in hotels, it was an option that could be considered.
Finding quality retail space was a challenge, Nair admitted.
According to Cushman and Wakefield, most hotels in the upscale and luxury segments have retail spaces to showcase landmark/lifestyle brands, which want to be present in unique and exclusive locations.
Location of these hotels plays an important role in determining how much retail area would be planned, it said.