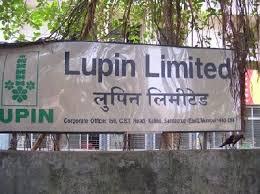 Drug major Lupin on Thursday acquired Mexico's Laboratorios Grin, a leading player in ophthalmic products, for an undisclosed amount, marking its foray into the Latin American country.

The company said it has acquired 100 per cent equity stake in Laboratorios Grin, Mexico.

"The acquisition marks Lupin's foray into the high growth Mexican and the larger Latin American pharmaceuticals market," Lupin Ltd said in a statement.

Incorporated in 1955, Grin is a speciality pharmaceutical company engaged in the development, manufacturing and commercialisation of branded ophthalmic products.

It posted revenues of around million in calendar year, 2013 and has over 275 employees.

"We are very pleased with our entry into the Mexican market through Laboratorios Grin.

"This acquisition is a reflection of Lupin's commitment to expand into the Latin American market and build its global speciality business," Lupin Chief Executive Officer Vinita Gupta said.

The company sees a lot of synergies in this acquisition and plans to bring ophthalmic pipeline to build the Grin business as well as leverage their commercial presence to enter other promising therapy segments, she added.

"Having nurtured and built Grin for so long, I firmly believe that the future and growth of Grin would be best handled by the management and technology expertise that Lupin brings to table," Grin President Victor Fregoso said.

Mexico is one of the fastest growing pharmaceutical markets in the world valued at over .5 billion and growing at 9-10 per cent annually.

According to IMS and other think tanks, it is expected to cross billion by 2018.

Further, Mexican ophthalmic market is currently valued at 5 million and has grown at close to 10 per cent over the last 5 years.

It is expected to reach 0 million by 2017-18.

Lupin shares were trading at Rs 938.65 a piece on the BSE in late afternoon trade, up 0.22 per cent from its previous close.
Image: The company said it has acquired 100 per cent equity stake in Laboratorios Grin, Mexico.