Night Tube services are expected to add 6.4 billion pounds to the London economy by 2030, creating 500,000 jobs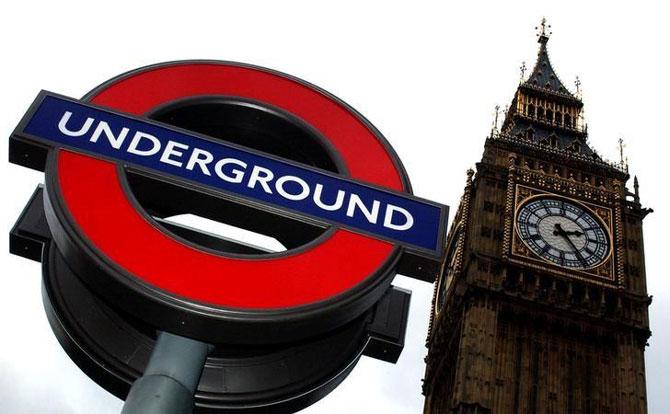 The long-awaited night Tubes will finally roll on to London's Underground platforms, putting the UK capital in league with other major cities around the world offering a 24-hour underground transport network.
The plan to run services beyond the midnight deadline was announced in November 2013 and was to kick-off in September last year, but strikes over pay delayed the start by nearly another year.
After a number of other missed deadlines, the first night Tubes will begin tonight.
"I'm really excited. Lots of people need to get to work late in the night or home from work - doctors, nurses, porters, security guards - but also it will be a massive boost to the night time economy," said London mayor Sadiq Khan, who plans to travel on the very first Night Tube train.
"Think of the theatres, the live music venues, the restaurants. I'm really pleased and proud that finally the Night Tube is here," the Pakistani-origin mayor said.
Trains will run on the Victoria and Central lines on Fridays and Saturdays to kick-start the service and will gradually be rolled out across the sprawling network.
Transport for London (TfL), which is in charge of London's transport network, said there was a "huge demand" as passenger numbers on weekends had soared by 70 per cent since 2000.
Night Tube services are expected to add 6.4 billion pounds to the London economy by 2030, creating 500,000 jobs, TfL said.
The plan was first announced by former London mayor Boris Johnson but faced delays as workers' unions staged a series of strikes during July and August last year before an agreement was reached on pay in March this year.
"Johnson deserves credit for talking about the Night Tube, but it was important to get the details right. I'm pleased and proud that finally it's going to happen," Khan said.
"It's not just for revellers. It's for the night-time economy: people working in hospitality, shift workers, nurses," said Mark Wild, who was appointed as managing director to launch the night services in London after his experience of launching a similar service in Melbourne earlier this year.
The night service will be rolled out on the Jubilee, Piccadilly and Northern lines later this year.
There are also plans to expand the service to parts of the Metropolitan, Circle, District, and Hammersmith and City lines after modernisation and on parts of the London Overground in 2017 and the Docklands Light Railway by 2021.
Passengers will pay off-peak fares and day travelcards will be valid.