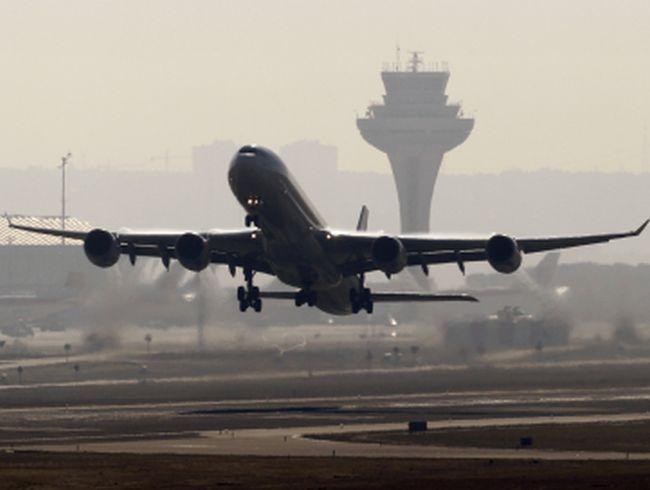 Lower fuel prices, fewer passengers make airlines cut prices for international destinations, report Arindam Majumder and Aneesh Phadnis
For those planning a trip abroad, it's a sweet time with international airlines offering cheap tickets in a slow season.
Compared to August last year, fares are down by up to 30 per cent, according to an analysis done by travel website Yatra.
Last year, on August 3 and 4, one had to shell out Rs 51, 961 for a ticket to London.
This year, the same ticket is priced at Rs 37,143 -- a fall of about 29 per cent.
Explaining the reasons for such an offer, Sharat Dhall, president, Yatra.com, said, "The fall in crude price has significantly lowered the cost for airlines, allowing them to offer such low fares."
Trips to other destinations are cheaper, too.
Singapore Airlines' low-cost unit Silk Air is offering return fares starting at Rs 63,000 from various Indian cities to eight destinations in Australia.
Travellers from Mumbai and Delhi can get premium economy return fares starting at Rs 38,000.
The tickets are available till August 3.
The travel period for which the discount is being offered ends on April 30 next year.
Those taking a Qatar Airways flight can avail of promotional offers that give a 50 per cent discount on business class fares.
Tickets will be available till August 5, for the travel period ending March 31 next year.
If you are planning to take a flight to Bangkok or Kuala Lumpur from Chennai or Bengaluru, respectively, you can get a one-way ticket for about Rs 4,000.
Airlines are also allowing extra benefits, such as British Airways, which is letting passengers take a little extra with their check-in luggage.
Government-owned Air India, too, has joined the price war. It is also offering some tickets to a few destinations at less-than-average prices.
For a Delhi-London flight, one could have bought a ticket on Wednesday for Rs 24,789.
Explaining the reason for a lower fare, an Air India official said it was because of competitive pressure.
"Foreign airlines are offering tickets at such lower price. We have to match it or risk losing passengers."
Another reason, said travel agents, was that airlines had increased passenger capacity significantly since last year but demand had not gone up at the same rate.
"It's all because of demand and supply," said Rajji Rai, the chairman of travel agency Swift Travels.
"Passengers capacity for most airlines has increased by about 25 per cent, thanks to jumbo aircraft.
"Demand, however, is down 10 per cent this year."
Many airlines have indeed switched over to bigger planes.
Airlines from the Gulf are flying Airbus A380 on the Mumbai-Abu Dhabi route. Lufthansa will use Airbus A350 next year.
"In a lean period, the tourism industry often provides incentives to encourage tourist traffic.
"If marketed well, any destination will see an influx of tourists. Discounts are a part of this strategy," said a Jet Airways official.
The airline has reduced its economy and business class fares by a quarter for its flights to European tourism hotspots such as London, Paris, and Amsterdam.
The image is used for representational purpose only. Photograph: Reuters