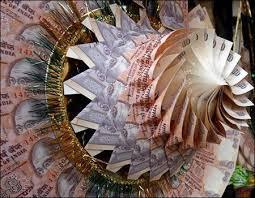 In one of the biggest land deals in the Mumbai metropolitan region, the Lodha group has bought an 88-acre lot in Thane for Rs 1,154 crore or Rs 11.54 billion (Rs 13.11 crore or Rs 131.1 million an acre) from chemicals producer Clariant India.
The plot has a floor space index (FSI, permissible construction allowed on a piece of land) of eight million sq ft, making for a Rs 1,442.5 a sq ft deal. Consultants called it a good deal, as Thane commands prices of Rs 10,000 to Rs 12,000 a sq ft in residential projects.

Lodha would have to spend additional amounts on approvals and various other matters, increasing the net acquisition price, they said.

The group plans to develop residential projects on the land parcel and expects to have all permissions in 12-18 months. It plans to fund this through internal accrual.

The Runwal Group, Kalpataru and Oberoi Realty were earlier among the realty developers reportedly in talks with Clariant for the same piece of land.

In spite of the dull realty market, a little over Rs 3,000 crore (Rs 30 billion) of property deals have happened in Mumbai and surrounding areas since the beginning of 2014.

One was Oberoi Realty recently buying 25 acres in Borivali for Rs 1,155 crore (Rs 11.55 billion).

Tata Housing bought seven acres for Rs 214 crore (Rs 2.14 billion) from KEC International.

"With new land deals, long-term supply dynamics will improve for the mid-segment.

"Mumbai and Thane districts have turned out to be the most attractive for developers in 2014, due to huge demand," said Sanjay Dutt, managing director, Cushman & Wakefield.

Correspondingly, prices of prime residential land here, the country's commercial capital, has appreciated the most among Indian cities, UK-based Knight Frank said recently. Prime land in Mumbai has appreciated 35.2 per cent in the past two years, on the back of changes in development norms and rises in home prices.

The Lodha group has become among the most aggressive of land buyers in the country.

It has spent at least Rs 3,000 crore to buy plots in the past three years.

It bought two London properties for a little over Rs 3,900 crore (Rs 39 billion) a couple of months earlier.

Abhinandan Lodha, deputy managing director, said: "Thane is a rapidly developing part of the Mumbai metropolitan region and we see strong, sustained demand for quality homes in the region."

The Clariant stock ended the day at Rs 700, about six per cent higher than Monday's close.