The rise in material prices and excise duty is set to raise the prices of liquor brands across the country. According to officials of various companies, the brands will be costlier by 15-20 per cent from April.

Material costs, including packaging materials and spirits, have increased by about 25-30 per cent in the last financial year.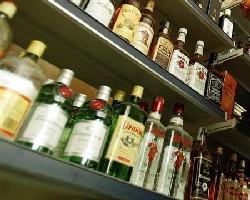 Raju Vaziraney, chief operating officer (domestic business), Radico Khaitan, said, "The price of materials in the industry has gone up and we are forced to pass it on to the consumer. Glass bottle prices rose 17 per cent and molasses prices rose around 10per cent, which will reflect into a price hike of 10-20per cent."

The rise in rate of interest for borrowings has also had a negative impact on the prices, he added.

Apart from the price rise based out of material costs, in Maharashtra alone, the price of 8PM, Radico Khaitan's largest selling whiskey brand will see an addition of Rs 10/180 ml bottle because of the high excise duty.

Nikhil Vora, managing director, IDFC Securities Ltd, said, "Beyond the raw material prices, the rise in excise duty will hit consumers by a minimum of 10-12 per cent per bottle. The rise in excise duty in Maharashtra is being directionally negative for the industry, as other states could follow suit."

The Maharashtra government had raised the excise duty on liquor sold in the state, increasing it by Rs 35/proof litre for country liquor, Rs 80/proof litre for Indian made foreign liquor (IMFL), Rs 18/bulk litre for mild beer and Rs 22/bulk litre for fermented beer. A proof litre is a litre of proof spirits (alcohol).

According to a report by Infrastructure Development Finance Company, IMFL brands in Maharashtra would see a 25-35 per cent rise in prices, while the impact on premium and higher segments would be 10-15per cent for a 750-ml bottle.

According to estimates, a bottle of mild beer would see a 20 per cent rise in maximum retail price, owing to the duty rise, while the rise in prices lower value strong beer is estimated at 20per cent.

Prices of the premium/ultra category are expected to rise 13-14 per cent.

Maharashtra is estimated to contribute less than 10 per cent of the overall IMFL industry volumes in the country.

"For Radico Khaitan, the contribution from Maharashtra is less than 3 per cent and hence, the impact would be limited. However, for United Spirits, Maharashtra is estimated to contribute 7-8 per cent to its overall volumes. Thus, United Spirits is likely to see some pressure in the state," the report said.

Allied Blender & Distillers Ltd (ABD), which markets the Officer's Choice brand of whiskey, will raise the price of IMFL brands by Rs 642 per case (12 bottles of 750 ml each) in Maharashtra.

Other states such as Bihar (Rs 89/case), Orissa (Rs 210/case), Uttarakhand (Rs 180/case), Haryana (Rs 102/case) and Himachal Pradesh (Rs 127/case) will also see a rise in the prices of ABD's brands.

"All tax and duty increases are typically passed on to the consumers by the manufacturers. Maharashtra has revised excise rates, which will lead to an upward revision in prices of all USL brands, as and when the new rates are effective in the state" VK Rekhi, president and managing director, United Spirits Limited.