LIC Housing Finance, a subsidiary of Life Insurance Corporation (LIC), may rope in an external consultant to advise it regarding its proposed foray into banking business.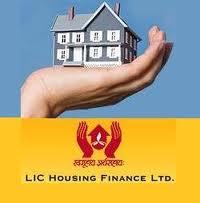 "We may rope in a consultant for our proposed foray into banking business, if that is required. This will happen after the final guidelines on banking license is out by the Reserve Bank of India (RBI)," Director and Chief Executive of LIC Housing Finance, V K Sharma said.

He, however, declined to give any time line for the appointment of the consultant. The housing finance company has earlier evinced interest to enter into banking business and is currently working internally towards this.

"We have constituted our board level committee. Also, the company level committee is looking into the issue," he said.

As per RBI draft norms, private sector entities or groups owned and controlled by Indian promoters with diversified ownership, having a good track record for a minimum of 10 years - would be eligible to promote banks.

The other contenders that are looking for a banking licence are Srei Infrastructure Finance, Religare Enterprises, Shriram Transport Finance, L&T Finance, Bajaj Finserv, Indiabulls Financial Services, Birla Capital and Financial Services, Tata
Capital and Reliance Capital.
Referring to the borrowing plan of the LIC Housing Finance, Sharma said the company has set a target to borrow Rs 20,000 crore (Rs 200 billion) in the current financial year.
"We have already borrowed around Rs 11,000 crore and rest will be borrowed depending upon the demand for housing loan," he said.
While 30 per cent of the housing finance company's borrowing comes from banks, around 57 per cent comes from issuance of non-convertible debentures and four per cent of money from National Housing Bank. Rest is managed from the parent group along with tier-II capital among others.
Sharma further said that the company is planning to disburse around Rs 2,000 crore-Rs 3,000 crore (Rs 20-Rs 30 billion) of project loan in the second half of the fiscal compared to Rs 400 crore (Rs  4 billion) in the second quarter.
"The project level exposure will be done across the country. But, cities like Chennai, Bangalore, Kolkata are likely to see sound advances in this segment," he added.
LIC Housing Finance posted a 58 per cent drop in its net profit to Rs 98 crore (Rs 980 million) in the second quarter of this fiscal on the back of higher provisions required by the new regulations of the sector regulator.
Total income of the company increased by 37 per cent to Rs 1,515 crore (Rs 15.15 billion) during this period.