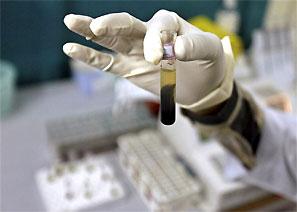 On her maiden visit to India, US Food and Drug Administrator Margaret A Hamburg has said recent lapses in quality by a handful of pharma companies has overshadowed the good things done by other Indian companies, who emphasise on quality products and practices.

"Unfortunately, the many Indian companies that understand good manufacturing and quality processes have been overshadowed by recent lapses in quality at a handful of pharmaceutical firms," Hamburg, currently on an India trip, said in a blog posted on the FDA website.

"As two of the largest democracies in the world, our countries have enjoyed an enduring partnership and commitment to collaborate on initiatives designed to enhance both our economies and the lives of the people in our respective countries," she said.

"Ensuring that the products distributed in the United States meet our requirements for product safety and quality is among my top priorities as Commissioner," she said.

"While the FDA will take appropriate action against any company that doesn't meet our requirements, we are also willing to work with them to address their issues.

"All consumers deserve access to safe and affordable drugs and should not have
to sacrifice quality to get that," the FDA head said.
Noting that officials at India's Ministry of Health and Family Welfare share this goal, she said in the spirit of continued collaboration and a commitment to quality, the two countries signed the first-ever Statement of Intent.
"Our organisations plan to collectively work together to improve the lines of communication between our agencies and work diligently to ensure that the products being exported from India are safe and of high quality," she wrote.
Fresh mangos, bananas and other native fruits add a pop of colour and provide the backdrop while we ride along the busy streets of Delhi, she wrote sharing her experience of travelling to India.
"While en route to the first of several meetings I held with Indian regulators, I can't help but marvel at the vibrant buzz of India's capital and the progress that has been made since I travelled here years ago as a young woman," she said.
"Since that time, the rapid globalisation of commerce has posed significant challenges to ensuring consumer safety as the number of products and suppliers entering the US has increased," she added.
India now represents the 3rd largest trade partner, 2nd largest supplier of over-the-counter and prescription drugs, and 8th largest supplier of food to the United States.