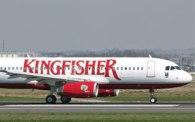 Jet Airways and Kingfisher have shown interest to operate in the proposed airport in the industrial belt of Asansol-Durgapur region of West Bengal, Subrata Paul, chief executive officer of Bengal Aerotropolis Projects (BAPL) which is setting up the 10,000-crore (Rs 100 billion) airport city project, said.
"After initial talks we have made further presentation to the network planning groups of Jet Airways and Kingfisher. They have shown interest. Though the airlines have not taken a final decision, they have asked us to keep them posted about the progress of construction work," he said.

BAPL is expecting a decision from the airlines on this by early next year. "We are expecting to start operation by September next year. They will have to take the decision six to eight months before," Paul said.

It has also initiated talks with Indigo for starting operation and planning an interactive session for the airliners with travel agencies and actual users in Durgapur on November this year.

In its proposal, BAPL also suggested route plans to the airliners which includes two daily flights to Delhi and one flight to Bombay and Kolkata in a day. It has also proposed for three flights in a week to either Chennai or Bangalore depending on passenger traffic which will be linked with either Guwahati or Bagdogra in Siliguri.

It is expecting passenger traffic of about 3.5 lakh in the first year of operation banking on its huge catchment area of Durgapur, Asansol, Dhanbad and Kulti.

In the first phase of the project BAPL is constructing the airport and initial infrastructure for the proposed township which will involve an investment around 600 crore (Rs 6 billion).

The terminal will have half a million annual passenger capacity and the terminal has been designed in a way so that the capacity can be increased to about two million.
After the completion of the first phase, BAPL has plans to come out with an airport city which will have an IT park, hospitals and a residential complex spread over more than 2000 acre.