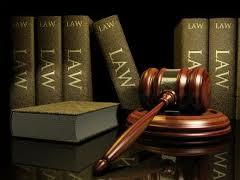 Andhra Pradesh High Court on Monday issued notices to Reliance Industries Ltd, the Central Bureau of Investigation, Andhra Pradesh government, Centre and the Directorate General of Hydrocarbons on the issue of gas supplies from D-6 in KG-Basin.

Based on a petition filed by Palem Srikanth Reddy, president of the Jana Palana Party, a division bench comprising justices G Rohini and T Sunil Chowdary issued notices and posted the matter on April 2 for further hearing.

Alleging that the RIL has been hoarding the natural gas produced out of KG-Basin, the petitioner sought the court to order CBI probe into the whole issue and also requested the court to direct the government to take appropriate steps to see that Andhra Pradesh gets gas allocation as the oil and gas field are located near the State.

"It is further prayed that this Hon'ble Court
may be pleased to direct the respondent no. 14 (CBI) to conduct investigation under the direct supervision of the Court, as the respondent nos. 5 to 8 (Telugu Desam Party, Indian National Congress, YSR Congress Party and Bharatiya Janata Party) are in active collusion with the respondent no. 11 (RIL) in not getting its due share, pending disposal of Writ Petition and be pleased to pass such other order/s as this Hon'ble Court may deem fit and proper in the circumstances of the case," Reddy requested in his petition.
He said due to short supply of gas to AP-based power plants, the government is forced to purchase the electricity at the cost of the public exchequer resulting exorbitant power bills to consumers.
Earlier, a bench comprising Chief Justice Kalyan Jyoti Sengupta and Justice P V Sanjay Kumar recused itself from hearing the case and referred the matter to the registry to post it before another bench as Justice Sanjay Kumar was not inclined to hear the case.