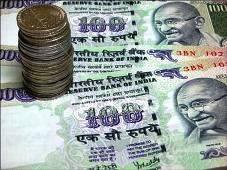 Anna Hazare, Arvind Kejriwal and Prashant Bhushan are not the only heroes of the anti-corruption movement that has caught the nation's imagination.

Silent support for the movement, which has recently turned its guns against industry, has come from India Inc as well, mainly from Infosys founder N R Narayana Murthy, who made donations of Rs 25 lakhs (Rs 2.5 million) in 2011.

The Tata Group was also persuaded by Murthy to help Kejriwal's Public Cause Research Foundation untill last year, but it backed out when the Lok Pal movement started.

An equal amount came from the Kasturi Trust in Bangalore, founded by the first chairman of Infosys, G K Jayaram. PCRF has released a list of donors for 2010-11 who together contributed more than Rs 1 crore till March 31, 2011.

The list of donors for 2011-12 is yet to be released, but it is already clear that many old high profile industrial donors stopped making contributions to the movement as it turned political.

Those who have stayed on included Sitaram Jindal and Eicher Goodearth Trust, India Against Corruption (IAC) members said.

Sanjeev Bhikchandani of naukri.com expressed this week what seemed like regret at having donated to Kejriwal Rs 50,000 in 2011.

He said he had given funds for activities related to the Right to Information (RTI) movement, and had no clue about the dimensions of the movement.

Enam Securities, another donor for the foundation, refused to comment when asked if it would continue to support Kejriwal.

The Tatas and Murthy gave Rs 25 lakh each for three years for the specific purpose of funding the national RTI awards. When the awards were stopped in 2011, Tata Social Welfare Trust expressed its unwillingness to have the funds used for the Lok Pal movement, while Murthy gave the go-ahead.

"I sent Rs 25 lakhs for 2008 and 2009 and Rs 37 lakhs (Rs 3.7 million) for 2010 (the additional Rs 12 lakhs (Rs 1.2 million) were given for extra awards for honouring the families of Right to Information activists who were murdered, and the travel costs of the honorees) and Rs 25 lakhs (Rs 2.5 million) for the year 2011,"
Murthy said in a statement.
Murthy clarified on Monday that he discontinued funds to Kejriwal when the latter turned political.
"Kejriwal wrote to me in May 2011 that the secretariat of the Foundation was busy drafting a Jan Lokpal Bill and that they would not be able to have the awards in 2011.
"He also asked me whether it was OK to use this amount of Rs 25 lakhs (Rs 2.5 million) towards the secretarial expenses of the Jan Lokpal Bill effort.
"As one who believed that the country needed a moderate but effective Lokpal Bill, I agreed to his request."
He added: "However, when Kejriwal approached me in September 2012 asking for financial assistance, I declined.
"Hence, I have not financially supported Kejriwal's political activities."
Bhushan, one of the key members of Kejriwal's movement, says there is nothing wrong in companies funding movements.
"Any corporate is free to give donations to us. When they donated in the past, we used it for anti-corruption work and not for political activities.
"It started only now," Bhushan said, adding companies had not stopped supportig the movement.
Adds Manish Sisodia, another key anti-corruption activist: "The Tatas' statement shows that we kept our donors informed of the use their funds were put to. While they withdrew, Murthy continued to support us in the anti-corruption movement."