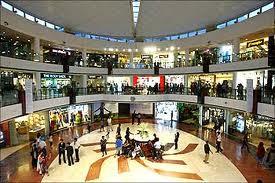 Aam Aadmi Party government on Monday withdrew the approval given by the previous Sheila Dikshit dispensation to foreign direct investment in multibrand retail in Delhi, its first major reversal of policy.

Delhi's Industry Secretary Amit Yadav told PTI that the city government has communicated its decision to the Department of Industrial Policy and Promotion of the government.

"We have written a letter to the DIPP withdrawing the consent given by the government in July, 2012 on allowing multibrand retail trade," he said.

The previous Congress government had taken a number of steps to remove bottlenecks in attracting FDI in multibrand retail.

It had even announced making amendments to the Agricultural Produce Marketing Committee Act to allow direct connectivity
between retailers and farmers.
As per the existing provision, farmers cannot sell their produce directly to retailers as it has to be routed through the mandis operated by APMC.
Dikshit had been strongly backing the Centre's decision to allow FDI in multibrand retail.
As per the FDI policy approved by the Cabinet, the final authority for granting trade licence rests with the states under their respective Shops and Establishment Acts.
States which had supported the Centre's decision on FDI in retail includes Maharashtra, Delhi, Jammu and Kashmir, Haryana, Rajasthan, Uttarakhand, Andhra Pradesh and Assam -- all ruled by the United Progressive Alliance then. As per Centre's decision, foreign retailers will only be allowed to set up shop in cities with over one million population.
Arvind Kejriwal-led Aam Aadmi Party had in its manifesto opposed the policy of allowing FDI in multi-brand retail.