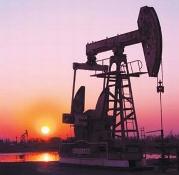 ONGC Videsh Ltd (OVL) on Wednesday said its $5 billion bid to buy a stake in Kazakhastan's biggest oilfield has been blocked by the central Asian nation.
"Based on the communication received through ConocoPhillips (COP), the Government of Kazakhstan has announced that in accordance with the Republic of Kazakhstan Law (ROK) on Subsurface and Subsurface Use, ROK has exercised its priority right and pre-empted the bid by ONGC Videsh to acquire the 8.4 per cent stake of ConocoPhillips in the North Caspian Sea Production Sharing Agreement (NCS PSA)," the company said.
ONGC Videsh is the 100 per cent owned subsidiary of ONGC, the National Oil Company of India. "It is understood that KazMunayGaz (KMG), the National Oil Company of Kazakhstan, shall be designated as the Buyer, on behalf of the State," it said.
OVL had finalised the definitive agreements in November 2012 for acquisition of 8.40 per cent Participating Interest of ConocoPhillips in the NCS PSA.
"The bid of ONGC Videsh was not pre-empted by the Co-venturers of the NCS PSA within in the stipulated time period that ended in January 2013," the statement said.
The Kashagan field, located in the shallow waters (~5m to 8m) of the Kazakh North Caspian Sea, is the world's largest current development project. Kashagan's consortium partners are Eni, Total, Shell, ExxonMobil and KazMunaiGaz, each with 16.81 per cent PI, while ConocoPhillips has PI of 8.40 per cent and Inpex has 7.56 per cent.