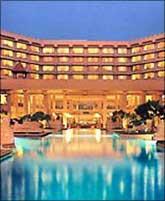 Luxury hotel brand JW Marriott on Friday said it will set up 10 new properties across five countries in 2010, including three in India, entailing a total investment of over $2 billion.
The properties would come up in China, Colombia, India, Turkey and the United States, bringing the total global portfolio of the brand to 54 hotels and resorts with 24,000 rooms.
"The major growth expands the JW Marriott experience to some of the world's premier cities and destinations. This unprecedented growth represents an investment exceeding $2 billion by JW Marriott property owners and franchisees," Marriott International executive vice president for full service brand management and operations Don Semmler said.
In India, the hotels would come up in Bangalore, Chandigarh and Chennai later this year.
The brand will set up a luxury hotel in Bangalore with 250 rooms close to the city's commercial center. It will house recreational amenities like a night club, spa, swimming pool and a fitness centre.
The hotel in Chandigarh will have 175 rooms with a variety of restaurants, bars, lounges and other facilities. The new property coming up in Chennai later this year would have 371 rooms.
In addition to the 10 new properties that JW Marriott has on cards for the current year, 20 more are under construction in 13 countries, including The Maldives, Kazakhstan, Vietnam, Puerto Rico and Indianapolis.
"With more than 60 per cent of JW Marriott's hotels located outside the United States, this brand is truly global and enjoys widespread appeal wherever it calls home, boasting of 85 per cent or better guest satisfaction rate worldwide," Semmler added.
Currently, there are 45 JW Marriott hotels in 19 countries and by 2013 the brand portfolio will encompass 73 properties in 28 countries.