The liquidator said the properties are being sold under two distinct phases over a period of two days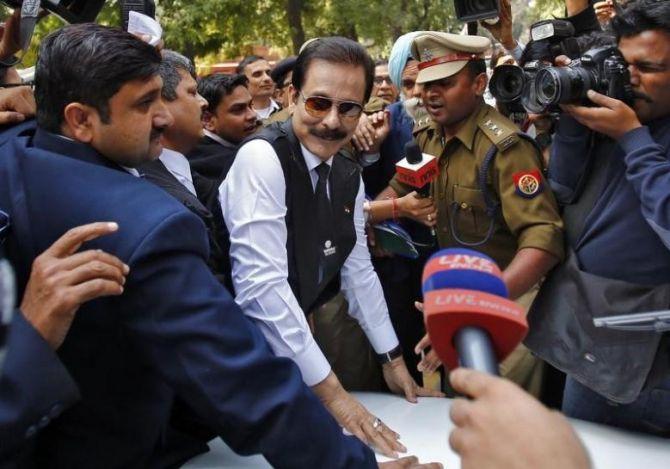 A Supreme Court ordered auction process began on Monday for embattled Sahara group's luxurious Aamby Valley resort town with the official liquidator inviting bids at a reserve price of Rs 37,392 crore.
Describing it as an "ultra-exclusive chartered city", the liquidator said the property includes timber chalets, modern villas, golf course, hospital, school and airport, among other amenities.
The official liquidator of the Bombay high court published an auction notice on Monday inviting prospective bidders for the integrated hill city township spread over 6,761.6 acres near Lonavala in Pune district, as also two land parcels measuring over 1,700 acres.
Sahara group has earlier pegged the market valuation of this project at over Rs 1 lakh crore.
The auction process has been initiated even as a Mauritius-based investor, Royale Partners Investment Fund, last week said it has offered to invest $1.67 billion
(over Rs 10,700 crore) in Sahara group's Aamby Valley project.
Last week, the Supreme Court had said the auction process can start on August 14, as scheduled, but if Rs 1,500 crore is paid, as proposed by the group, into the Sebi-Sahara refund account by September 7, then it may pass an appropriate order.
The group had asked the court to postpone the auction till September 16 to enable Sahara group chief Subrata Roy arrange the money.
The official liquidator said in the auction notice that the prospective bidders need to submit their KYC forms and on qualification they will have to invite bids along with 15 per cent of the reserve price as earnest money.
The properties on action include an integrated hill city township spread over 6,761.642 acres in the great Sahayadri mountain range, 1,409.865 acres of land surrounding Aamby Valley City Development and land measuring 321.656 acres within the Satara district.
The liquidator said the properties are being sold under two distinct phases over a period of two days, as an alternate to each other, "given the quantum of the properties to be sold".
About the resort town, the liquidator said: "The ultra-exclusive chartered city has residential options ranging from the Timber Chalets to fabulously modern and customised villas in distinct architectural styles and several amenities such as golf course, airport, hospital, adventure sports, retail, entertainment, international school and hospitality".
It also said the properties being auctioned will be sold/leased along with all subsisting licences, consents, permissions, registrations, approvals, grants and pending applications (as applicable) as per the Supreme Court order of July 25, 2017.
Sahara had moved an application before the Supreme Court seeking permission for entering into an agreement with Victor Koenig UK Limited, with the nominee Royale Partners Investment Fund Limited, for inviting an investment of $1.67 billion into its Aamby Valley project.
In reply to an emailed query by PTI, RPMG Investment, which owns this fund, had also confirmed the proposed funding.
Sahara lawyers had told the court that hotels in New York have been sold and soon money would be coming into the Sahara account after which Rs 1,500 crore would be deposited into the Sebi-Sahara refund account by September 7, as had been directed by the court.
Sahara has been engaged in a long-running battle with the capital market regulator Sebi (Securities and Exchange Board of India).
The apex court had on July 25 asked the Sahara chief to deposit Rs 1,500 crore in the Sebi-Sahara account by September 7 and said that it might then deliberate upon his plea seeking 18 months more time for making complete repayment.
Sahara counsel Gautam Awasthi said last week that the Supreme Court, in its last hearing, opened a window for the group by permitting them to enter into the negotiations and deposit the amount.
Awasthi had said if Rs 1,500 crore is deposited, then auction order will be withdrawn.
Photograph: Anindito Mukherjee/Reuters