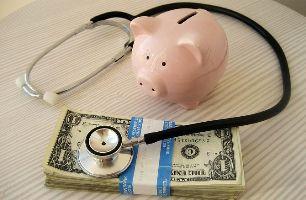 Plans by the new government to open the insurance sector to more foreign investment suffered a setback on Thursday after the Opposition blocked the legislation in the upper house.

The landmark bill to liberalise the insurance industry, which marks Prime Minister Narendra Modi's first stab at legislative reforms, will now go to a parliamentary committee, which will submit a report later this year.

The bill proposes to increase the limit on foreign investment in insurance ventures to 49 per cent from the current 26 percent.

Modi took office in May vowing to restore economic momentum and end years of policy paralysis, but the Congress-led opposition which has a majority in the Rajya Sabha demanded that a parliamentary panel examine the bill, saying there was no hurry to approve the measure in the current session which ends on Thursday.

"The government wanted to hurriedly pass foreign direct investment in Insurance, I'm happy that its now gone to a select committee," said Trinamool Congress member of Parliament Derek O'Brien.

Modi's government expects that if the sector is opened further, insurers such as Canada's Sun Life Financial Inc, Prudential PLC Nippon Life Insurance Co, Italy's Generali and Dutch insurer Aegon NV will inject more funds into what is the world's 10th biggest life insurance market -- even though currently fewer than 4
percent of Indians have insurance.
Modi hopes such a step would help improve investor confidence in the broader economy sapped by years of policy neglect and dithering.
The Bharatiya Janata Party-led government has a majority in the Lok Sabha after the election in May and should face few problems in getting the bill cleared in that chamber.
The two main parties -- the BJP and the Congress -- remain bitter opponents even after the electoral battle, seeking to deny the other any political advantage.
When in opposition, both parties have sought to whip up resistance to liberalising sectors of the economy such as insurance and defence, and to labour reforms. Such steps are considered vital to reviving growth that last year fell to 4.7 per cent, the slowest pace in a decade.
While the move to change ownership rules in the insurance business has suffered a delay, the government succeeded in pushing through other legislation including greater oversight on appointments of judges.
It introduced 13 new bills in the current session, of which four have been passed. One bill was withdrawn, leaving in effect 68 bills pending, the PRS Legislative Research said in a note.
Among the bills introduced was a first step at labour reforms, including allowing women to work night shifts and easing rules for hiring apprentices. The bill will be taken up for debate in the next session.
The previous government's efforts to move any kind of business in parliament were blocked by disruptions.