Changes being driven by Etihad, says a source, after a V-P quits


Jet Airways, awaiting regulatory approval for 24 per cent stake sale to Abu Dhabi's Etihad Airways, is witnessing a churn at the top. The airline's vice-president (commercial strategy and investor relations), K G Vishwanath, has resigned.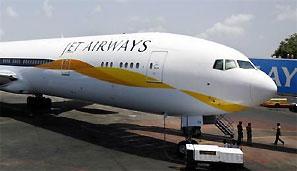 He is the second senior executive to leave the airline after chief executive officer (CEO) Nikos Kardassis quit in June. Air New Zealand's former CEO Gary Toomey has replaced Kardassis.

Vishwanath, popular as Vishy among colleagues, had joined the airline as a management trainee in 1998. He handled strategic projects including fleet and route selection, aircraft financing, capital raising and international operations launch. He was closely associated with the chairman during the initial public offering (IPO) exercise in 2005 and had been handling investor relations since then, says the airline website.

In other administrative changes, Jet's promoter Naresh Goyal's wife, Anita, who heads network planning and revenue management, has been re-designated an advisor to CEO. Abdulrahman Albusaidy, an Omani national who is group executive officer and in charge of the Gulf market, has been re-designated as chief strategic planning officer and given wider powers. Jet and Etihad did not respond to an email query.
"All these changes are being driven by Etihad," said a source, adding there could be a few more resignations from senior management as the Gulf airline completes acquisition of its stake. Already, a team of Etihad executives are here and working with Jet management. "The executives are here on secondment and participating in strategy meetings in Jet," said the source.

Etihad decided to take stake in Jet for Rs 2,060 crore (Rs 20.6 billion) in April and the deal received approval of the Foreign Investment Promotion Board in July, after the two airlines decided to tweak clauses related to control and ownership in the agreements.

The deal is awaiting clearance from the Cabinet Committee on Economic Affairs. According to aviation experts, Etihad will hold influence and control over the Indian carrier despite modifications to the shareholder and commercial pacts signed between them.

Jet's board, too, will undergo a transition. It will have 12 members — four directors representing it, two from Etihad and six independent. Etihad will nominate the board's vice-chairman, who will preside over board meetings as well as general meetings in the chairman's absence.
Additionally, as long as it holds up to 20 per cent of Jet's share capital, Etihad will have the right to nominate one of its directors as a member of Jet's audit committee.