Six of these aircraft are currently on lease to Etihad Airways, set to start returning to Jetair's fleet in June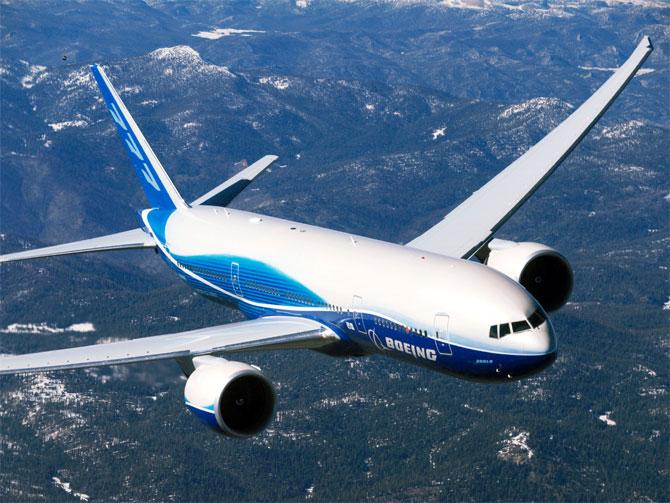 Jet Airways is in the process of hiring over 50 expat pilots to fly its widebody Boeing 777 planes, with six of these aircraft, currently on lease to Abu Dhabi-based Etihad Airways, are expected to start returning to the Indian carrier's fleet from June.
Jet Airways, the second largest domestic carrier by market share, plans to deploy these long-haul planes to destinations like Amsterdam, Paris and Toronto, when they come back from Abu Dhabi, by replacing the existing wide-body Airbus A330s which currently service these foreign cities.
The Naresh Goyal-promoted airline has leased out six of its ten B-777s to its 26 per cent equity partner Etihad. Jet Airways has as many as 97 planes comprising B-777s, B-737s, Airbus 330s and ATRs.

"Jet Airways has already started the process of hiring some 50-odd foreign pilots to operate these B-777s when six such planes return to the carrier from Etihad," officials close to development told PTI.

As of now, the Mumbai-based airline has only been hiring expat pilots for narrow body B-737 planes which account for almost two-thirds of its total fleet, they said, adding, "Jet Airways is inducting foreign pilots for wide-body planes after a hiatus of more than two years."

Jet Airways, which at present has over 80 foreign pilots working for it, had earlier planned to do away with them in a phased manner, keeping in view the government's deadline of December 2016 for the Indian carriers.

It had even prematurely terminated the service contracts of 50 of these pilots in fiscal 2015 with a view to reduce cost as well as bring down their number.

Parliament was last year informed that as many as 284 foreign pilots were employed by domestic airlines as of September 2015, with budget carrier IndiGo having the maximum of 94, followed by Jet.

Foreign Aircrew temporary Authorisation (FATA) licence, which is issued by aviation regulator DGCA after an intense scrutiny of the documents by various official agencies, is mandatory for an expat pilot seeking job in India.

The government was earlier considering not to allow airlines to hire foreign pilots, most of whom join as commanders, beyond this year in its bid to encourage the carriers to groom domestic pilots for the Pilot-in Command position in the cockpit.

However, after the airlines expressed inability to do so citing paucity of time and massive induction of planes going forward, the Government is understood to have extended the deadline by another two years.