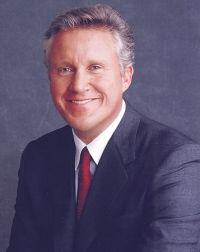 General Electric, a major supplier of nuclear reactors, continues to be bullish on its nuclear power plans in India, even as the world grapples with the atomic catastrophe in Japan in the wake of a severe earthquake and subsequent tsunami.
"It is a horrific disaster, let people do exploration. We still think it is too early to make a comment on the Japanese disaster," GE Chairman and CEO Jeffery R Immelt said in New Delhi.
GE alongwith Hitachi is the equipment supplier for the Fukushima Daiichi atomic plant in Japan, which was hit by the earthquake on Friday.
"It is all happening in real time... the primary containers of the reactors have not been breached," he said, adding there are nuclear liability concerns in India and there are gaps which need to be filled up. Meanwhile, GE is also bullish on India's power sector and has chalked out plans in electricity generation from various sources such as wind, solar, gas, etc.
"Rapid growth in India is expected from wind, solar, gas, etc. We see a lot of activity, our pipeline is very strong," he said, adding that the infrastructure remains a challenge in order to enter the power space.
The company feels there is not sufficient infrastructure in India to compliment the rapid expansion in the power sector.
GE would set up a manufacturing facility in India mainly to cater to the needs of equipment in the energy sector and has earmarked an investment of $200 million for the same.
It is likely to employ over 3,000 people.
At present, GE has a workforce of 6,300 in the company's manufacturing business in the US, which would be over 8,000 by 2011-end, as the company would be adding up to 2,000 workers more.
GE has been a long-term local player in transportation, energy, healthcare and financial services.
The company has a significant footprint across key locations in the country, with technology centres in Hyderabad and Bangalore.
GE employs over 12,000 people in India.