Walmart currently runs 20 cash-and-carry stores under brand Best Price across nine states.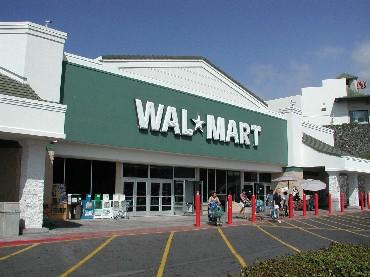 The Indian market is an opportunity that no foreign or domestic investor can ignore but it is 'really difficult' to do business in the country and the government needs to change it, according to US-based Walmart.
The world's largest retailer also said its arm, Walmart India will focus on wholesale cash and carry business in the country currently and is not looking at multi-brand segment, where foreign investors are not allowed beyond 51 per cent.
"If I was to look at from a US company perception, the Indian opportunity, I think, it's a market which no foreign investor or a domestic investor can really ignore," Walmart India president and chief executive officer Krish Iyer said in Jaipur.
Iyer, who is in Jaipur to participate in Confederation of Indian Industry's Partnership Summit, however, said that the government needs to work more on improving ease of doing business in the country as 'the current perception is that it's not easy to do business here'.
Elaborating, he said: "In terms of ease of doing business, we (India) are ranking 142 out of 189 (globally). . . So it's really really difficult in many areas."
This is the quick win which the current government can bring to the table for the country and for the investor and change the perception of not just the US companies but change the perception of all the foreign investors as well in terms of ease of doing business, he added.
Lauding the Modi government for taking steps to address the issue, Iyer said: "I know that a lot is being done at this point of time."
Highlighting the significance of states, which 'play a more important role than the Centre' for the retail business, he said, 'building relationships with states in the right manner and in the right way is critical'.
Noting that there is a high degree of alignment between Centre and most of the states, he said many of them 'are welcoming investments' and 'it is about taking long term view and long term approach that is necessary to succeed in India.'
On Walmart India's plans, he said: "We are focusing on our wholesale cash and carry business."
It currently runs 20 cash-and-carry stores under brand Best Price across nine states.
In December, the US retail major had said it would open a new cash-and-carry store in Agra.
Earlier last year, Walmart announced plans to open 50 wholesale stores in the next 4-5 years to expand its footprint across India.
Besides, in India, Walmart provides service to over 6,00,000 business members and small mom and pop stores.
The company also has a global sourcing office in Bengaluru.
"As far as India operations are concerned, 95 per cent of our purchases are done within the country," he said, adding, "We also have a Walmart labs in Bengaluru".
© Copyright 2021 PTI. All rights reserved. Republication or redistribution of PTI content, including by framing or similar means, is expressly prohibited without the prior written consent.