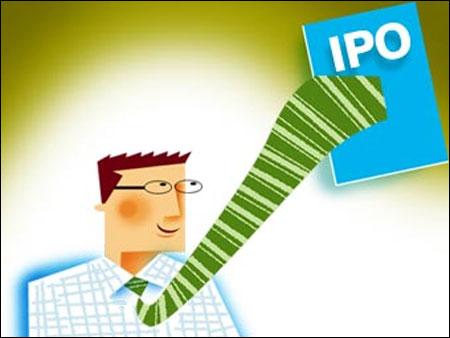 Despite recent declines in indices, at least half a dozen plan to launch initial public offerings before Budget
At least half a dozen companies plan to launch Initial Public Offers of equity over the next few weeks, defying market volatility and weak investor sentiment.
Automobile ancillary company Precision Camshafts is planning a Rs 450-crore (Rs 4.5-billion) IPO next week.
Larsen & Toubro's information technology subsidiary, L&T Infotech, and dairy company Parag Milk Foods plan to do so before mid-February, sources say.
These come as the benchmark indices have declined to 20-month lows and foreign investor sell-off has intensified.
The benchmark Sensex on the BSE exchange is down 7.4 per cent and foreign institutional investors have pulled out nearly $1 billion (Rs 6,750 crore) from stocks so far this month.
Experts say unfavourable secondary market conditions aren't a big concern for IPOs by good quality companies at reasonable valuations.
"For a flood of IPOs, we need a stable secondary market.
But, for IPOs by credible companies with a good track record, market conditions don't matter so much. Even now, there is enough liquidity and investor appetite in the market.
"This was reflected in the recent IPOs and their post-listing performance.
"However, this is definitely not the market for IPOs with expensive valuations," said Prithvi Haldea, chairman, Prime Database, an IPO tracking entity.
The previous five companies to have come to the market this financial year were received well by investors.
As these IPOs have generated attractive returns for investors after their listing, investors will favourably look at the coming issues, believe experts.
Narayana Hrudayalaya, Alkem Laboratories and Dr Lal PathLabs, which listed in December, gained a little over 30 per cent each on debut. More important, most of these stocks managed to sustain their listing gains despite the fall in the boarder market.
"Investors who have made money in recent IPOs would be willing to bet on future ones.
"Mutual funds are flush with money and are keen on IPOs as mid-cap valuations have turned expensive. Liquidity is available with retail (small) investors as well.
"Whether or not there will be strong FII demand remains to be seen but small-sized IPOs can do without them," said an investment banker, asking not to be named.
S Naren, chief investment officer, ICICI Prudential AMC, said IPO investment decisions are taken solely on the issue of whether the company is valued properly or not.
"There were a few IPOs six to nine months before, when the market was in a better condition, where we choose not to invest as we didn't find these attractive.
Whereas in the past few months, there have been some IPOs where the valuations have been much more attractive," he said.
Domestic investors, especially MFs, continue to be buyers and this will provide comfort to issuers and bankers.
Despite FII pullout, domestic investors have invested Rs 6,500 crore (Rs 65 billion) into stocks this year.
In 2015, the MFs had pumped Rs 72,200 crore (Rs 722 billion) into the stock market.

Experts believe as IPOs in the near term will be priced keeping in mind the domestic investors, the valuations will be reasonable.
"FIIs aren't big investors today. We, as domestic investors, have to find issues attractive for them to come," said Naren.