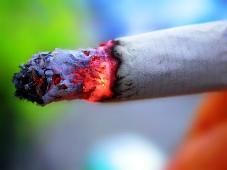 Cigarette-to-hospitality major ITC may buy the de-merged cigarette division of Kolkata-based RDB Industries in a deal worth Rs 300-350 crore (Rs 3-3.5 billion), according to sources close to the development.
"ITC is in talks with RDB for buying the recently de-merged cigarette division. This is the second attempt made by ITC to buy the loss-making division of RDB.
Earlier in 2006-07, ITC quoted Rs 250 crore (Rs 2.5 billion) for the brands and plant which was rejected by RDB management," a source close to the development told PTI in Mumbai.
"This time ITC has hiked the offer to Rs 300-350 crore (Rs 3 to Rs 3.5 billion) and the talks are in advanced stage," the source said. When contacted, an ITC spokesperson denied any such move.
"We are not in discussion with any body. It's all speculation," he told PTI over phone.
"We are looking for funds to modernise our plant and hence de-merged the loss-making division. We will rope in either PE players or raise funds from banks for it," RDB Industries CFO Sanjay Aggarwal told PTI.
He said that he has no knowledge about any plans to sell the promoter's stake to anybody including ITC.
RDB, which has a plant capacity of producing over 20 billion cigarettes per annum, owns brands like Regent, Hero and No. 10, which are extremely popular in eastern India.
RDB management was not able to make the National Tobacco Company, which it acquired in 1992, a profitable venture even after 18 years.
The company de-merged its cigarette division in April this year.
Its chairman and managing director Sunderlal Dugar has resigned and LB Fernandes has taken over.
According to the source, the leadership change has come for making the take over smoother during the transition period.
Recently, RDB held talks with Japan Tobacco Inc for selling the cigarette division. According to a well-informed source, a Mumbai-based investment banker was given the mandate and JTI had carried out due diligence for the factory.
However, JTI kept the RDB deal on hold as its infusion of Rs 293 crore (Rs 2.93 billion) in its Indian joint venture, which it did without increasing its equity stake and bypassing the Foreign Investment Promotion Board had met with controversy, he said.
This opened a chance again for ITC, which has over 70 per cent market share in India, the source said.
World's second largest tobacco group, British American Tobacco holds stakes in both ITC, which has a capacity to make 109 billion sticks per annum and in VST Industries (known for its Charminar brand) with 25 billion sticks per annum capacity.
Together, both firms have a market share of 83 per cent, the source said.
Taking RDB's capacity into account, the total market share would be 90 per cent, he said.
What makes the deal more attractive is, there are only six players with tobacco licences in India and with this deal ITC can secure its complete supremacy even if more foreign direct investment is allowed in this sector, the source said.