Call centreNot waiting for Nasscom presence, have begun work on spurring investment, common issues and govt lobbying.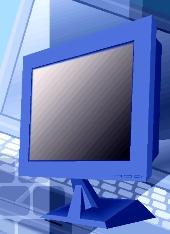 Information technology (IT) companies in smaller cities are forming regional associations to attract investments and get their demands fulfilled at the local level, as industry body Nasscom is unable to spread its wings in many such cities. Smaller companies in places such as Bhubaneswar, Coimbatore, Madurai, Kozhikode, Ahmedabad, Kochi and Thiruvananthapuram have created regional fora to sell their locations and also lobby state governments.

Rooted in small cities, these associations believe the presence of major companies in these regions will boost growth of small and medium enterprises.

When it comes to larger and national issues like the STPI scheme extension, they prefer to work with Nasscom.

Said Binu Sankar, CEO of Group of Technology Companies, an industry association in Kerala based out of Technopark in Thiruvanathapuram, "Since Nasscom is not very active here, we work at the local level in promoting the state as an ideal destination and secure funding for 200-odd member companies. For all national issues, we work very closely with Nasscom and support its initiatives."

Adds R Sivarajah, president, Software Industries Development Association of South Tamil Nadu (Sida), "Our aim is to develop an IT ecosystem in the region. We hope that when the big companies start operations, smaller companies will get businesses from the giants and will help in creating an ecosystem."

Sida was formed in October 2010, with about 50 small and medium-sized IT companies as members.

The association is also trying to make Madurai a regional IT hub, by supporting the smaller companies in the region.

It has asked the Electronics Corporation of Tamil Nadu Ltd to provide projects related to south Tamil Nadu to firms located in the region.

Small and mid-sized IT firms located in Bhubaneswar, a growing city for IT and business process outsourcing, have formed an industry body called Confederation of Information Technology Enterprises.

According to B K Sahoo, its president, "We are mainly focusing on creating an investment ecosystem in the state and our major focus is small and medium businesses."

Nasscom acknowledges the trend. "We are seeing more regional fora and associations coming up in these areas and the main reason for it is that we don't have our reach in many smaller towns. We understand the need for a presence in these developing cities and have started partnering with these small associations by conducting various events," said Avinash Raghava, regional director, northern region, Nasscom.

IT attraction

With major IT companies scouting for low-cost destinations in tier-II and tier-III cities to expand their operations, to minimise their cost structure, smaller towns are becoming increasingly attractive.

A study by Nasscom and A T Kearney, 'Location roadmap for IT- BPO growth' have identified 50 major locations, including Ahmedabad, Bhubaneshwar, Coimbatore, Hubli-Dharwad, Bhopal and Goa, among others, as growth drivers for the industry.

The smaller companies in these cities feel the lack of infrastructure and guidance for start-ups are the major challenges for growth. The organisations are partnering various government administrations to overcome these challenges.

Calicut Forum for IT (Cafit), set up by IT professionals in Kozhikode to promote IT and IT-enabled services, is working with the government of Kerala. It has over 20 members.

Serfraz Abdul Gafoor, secretary of Cafit, said, "People from Kozhikode make up a major chunk of the expatriate population in the UAE. We are seeking investments from NRIs to support companies in the city."

Though Nasscom is taking steps to take IT to rural areas through partnerships and by adding new members, the companies in these places feel it's very difficult to get Nasscom membership.

For that, a company has to share its balance sheet and pay an annual membership fee of around Rs 15,000. Only companies with revenues of over Rs 50 lakh can apply for membership.

"We are planning initiatives through which smaller companies can gain value, or we may even restructure our membership criteria in the future," said Raghava of Nasscom.