Tata Chemicals launched the i-Shakti brand six years ago for its low-cost "solar-evaporated" salt for rural customers. In 2010, the company decided to extend the brand equity of i-Shakti to a premium umbrella food brand for urban customers. As a part of the strategy, it launched the Tata i-Shakti unpolished pulses.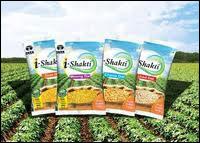 However, the strategy of the same brand catering to completely different segments - one low-end and the other premium - hasn't found favour with brand experts who find it confusing. "I completely appreciate a company's desire to stretch a brand and leverage its existing equities to enter new markets or categories," says Lulu Raghavan, country director, global brand consultancy firm Landor Associates.
"But successful brand extensions require a sharply defined unifying thread which are relevant to all the target audiences," said Raghavan who advises many other Tata Group companies on their respective brands.
Raghavan has a point. Tata Chemicals distributes i-Shakti salt in rural markets and Tata i-Shakti pulses, food grade soda and besan (gram flour) in urban retail outlets. For salt, it has brands such as Tata Salt, Tata Salt Lite and Tata Salt Flavoritz for urban customers.
But i-shakti salt is only for the bottom of the pyramid segment and is priced around Rs 5 less than the flagship Tata Salt brand. But Tata i-shakti is positioned a premium brand as the unpolished pulses are Rs 10 costlier a kg than other unbranded products in the market.
Even the packaging for i-Shakti salt and Tata i-Shakti Dal are quite distinct. In the logo for the premium category products, the Tata name comes together with i-shakti, while for i-Shakti salt, the Tata name is separated from the logo.
Ashvin Hiran, chief operating officer, consumer products, Tata Chemicals, says, "Yes, we are conscious of the fact that we need to now differentiate (between i-Shakti and Tata i-Shakti). We are still working on a strategy."
He, however, says the overall strategy is to build a brand around Tata i-Shakti and keep i-Shakti salt only in areas where Tata Salt does not reach.
Tata Chemicals had revolutionised the salt market by offering iodized salt 30 years ago. The company now offers low-sodium salt under Tata Salt Lite brand name and flavoured salt and pepper under Tata Salt Flavoritz. It is also test marketing iron fortified salt which it plans to launch as Tata Salt Plus. The idea is to have presence in the premium segment at different price points. These are all vacuum evaporated through the process of boiling and hence it is purer than solar evaporated i-Shakti salt.
Tata Chemicals says i-Shakti is a growth driver for the company, as it competes with loose product or local labels in the rural markets. The total edible salt market in India is about 5.8 million tonnes a year. As rural consumers get health conscious, they are upgrading themselves with national brand products such as i-Shakti which is priced competitively against the local labels.
Tata Chemicals holds 64 per cent market share in the national brand segment including Tata Salt and i-Shakti salt brands. Hence, the company is not willing to drop the i-Shakti brand for low-cost salt.
Tata i-Shakti's premium unpolished pulses are still at a nascent phase of development as a national brand. The company currently holds less than one per cent in the 18 million tonne annual market for pulses in India. But it aims to cumulatively sell 300,000-400,000 tonnes of i-Shakti Dal in the next three to four years from roughly 10,000 tonnes it has sold since its launch in late 2010.
Besides, it has entered into new categories such as besan (gram flour) and food grade soda under the umbrella brand of Tata i-Shakti and has aggressive plans for its growth. The company recently engaged celebrity chef Sanjeev Kapoor as brand ambassador for Tata i-Shakti pulses through a television campaign.
Besides television campaigns, the company aims to promote Tata i-Shakti amongst urban consumers through various below-the-line media activities. In Mumbai, the company has tied up with fleet cab services to promote the product and has also started taking orders from customers for pulses for as little as three kg and delivering it at their doorsteps without any additional cost.
But the company does not have any plan to promote i-Shakti salt at the national level.