General, life insurers with 8 & 10 yrs in biz, respectively, may have to list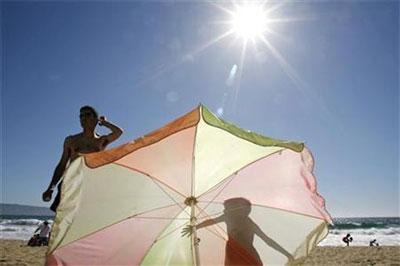 The Insurance Regulatory and Development Authority of India (Irdai) has proposed to ask some insurance companies to mandatorily list on exchanges based on the number of years they have been in business.
In a discussion paper on listing of Indian insurance firms, Irdai said it would direct general insurers (including health and reinsurers) to take steps to get listed after they complete eight years of operations. This will also apply to all life insurers that have completed 10 years.
Irdai said firms that have already exceeded these criteria must list within three years from the date when the guidelines are issued. The regulator said 32 insurance companies in life, general and reinsurance have completed 10 years of operations. Of these, only two life insurers have applied for listing on the stock market.
Public affair
Top 6 private life insurers that have completed 10 years (based on new business premiums for FY16)
SBI Life
ICICI Prudential Life (filed draft prospectus for IPO)
HDFC Life (to list via Max Financial Services, which will merge with it)
Max Life (to get automatically listed after it merges with Max Financial Services, which will merge with HDFC Life)
Bajaj Allianz Life Insurance
Birla Sun Life Insurance
Top 6 private general insurers that have completed 10 years (based on net earned premium for FY16)
ICICI Lombard
Bajaj Allianz
IFFCO Tokio
Tata AIG
Reliance
HDFC ERGO
There is already a government proposal to list public sector general insurers.
However, these rules will not apply to the Life Insurance Corporation of India (LIC) as it is governed by a separate Act.
In similar guidelines issued earlier, Irdai had said it can direct an Indian insurance company to list on the stock exchanges if circumstances warrant. It had also said that within a year, such companies would have to comply with the norms.
"In the run-up to the listing, all insurance companies shall initiate steps to ensure that the level of disclosure in public domain is brought up to the level of listed entities as stipulated by Irdai and the Securities and Exchange Board of India (Sebi).
These disclosures could cover such aspects as embedded value, segment-wise lapsation of policies and contribution of profitability, among others," Irdai said.
As of July-end, there were 55 insurance companies, 24 of which he are in life insurance business and 30 in the non-life business, apart from one reinsurer.
In life insurance, 16 companies have completed 10 years of operation, while in general insurance 12 have completed 10 years. In health insurance, there is only one company that has completed 10 years.
Irdai said public listing enables retail and institutional investors to partake of the fortunes of the companies.
The regulator has sought stakeholders' views, following which the norms would be finalised.
Photograph: Reuters