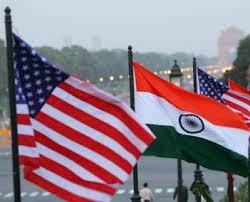 The US-India Business Council has written to the US Trade Representative imploring him not to designate India a Priority Foreign Country next month under the Special 301 provisions.

The council resisted intense pressure from the powerful manufacturing, pharma and other trade lobbies that have urged the Obama administration to enact punitive measures against India for a laundry list of alleged intellectual property and patent violations.

Even though it is an appendage and is even housed in the US Chamber of Commerce building, the USIBC has written to Stanford K McCoy, Assistant USTR for Intellectual Property and Innovation, and informed him that the 'Government of India has been responsive to issues raised on the Intellectual Property Rights front by USIBC over the past year and improvements relating to policy, process, and enforcement have been achieved.'

Thus, the USIBC missive to McCoy, a copy of which was provided exclusively to rediff.com, argued that it did 'not believe there is a legal or policy basis to designate India as a Priority Foreign Country.'

Last month, US business and industry all but declared a full-scale trade war with India, when led by the National Association of Manufacturers, more than 50 business and advocacy organisation urged the US Trade Representative Michael Froman to designate India a Priority Foreign Country in his 2014 Special 301 report due out next month.

In a missive to Froman sent in advance of the Special 301 Public Review hearing on February 24, this coalition cited India for its discriminatory trade practices and failure to adequately protect and enforce intellectual property (India Abroad, March 7).

Priority Foreign Country status is reserved for those nations that are the most egregious violators of IP rights and have the most negative impact on US competitiveness abroad.

The USTR's Special 301 Report is an annual accounting of all countries that deny adequate and effective protection of IP rights or fair and equitable market access to US innovators.

Last month, Froman also announced that the US has requested World Trade Organization dispute settlement consultations with India for content requirements that discriminated against US solar cells and modules by requiring solar power developers to use Indian-manufactured solar cells and modules instead of imported equipment.

But in their letter to the USTR, the USIBC pointed out that 'specific intervention by GOI has resulted in active cases being sent back for review by various government departments, which demonstrates GOI's responsiveness to industry concerns.'

It noted, 'No compulsory licenses were issued in India in 2013.

'Patent denials in 2013 have not been of Industry focus as in previous years.

'Only one patent denial of significant note occurred in 2013, but this was by Court Order of India's Supreme Court, not its government.

'Enforcement has been beefed up, resulting in more raids than in previous years.

'Arrests for piracy have increased.

'The year 2013 has resulted in progress being achieved on intellectual property rights.'

The USIBC also informed McCoy that 'the Government of India has met with Industry on numerous occasions in 2013 and has agreed to work with Industry to help solve IP challenges, thereby demonstrating under 19 USC §2411 (a)(2)(B)(ii) the government's intention to work on a solution.'

The Council also wrote, 'GOI has reached out to USTR to re-activate the US-India Trade Policy Forum to involve both governments and the private sectors to enable constructive dialogue focusing on this complex subject.

Such responsiveness by GOI and the level of frankness and candor enjoyed in our US-India commercial relationship could not have been conceivable 20 years ago.'

The USIBC membership, which comprises over 300 American companies doing business in India, including several Fortune 500 multinationals, also said, 'Great strides have been made advancing the US-India partnership, including in all areas of IP-sensitive technology and commercial collaboration.

USIBC derives this input from its membership, which is comprised of more than 300 US companies doing active business in India.'

'USIBC's Board of Directors includes the top names in industry across virtually every sector,' it added.

The Council said, 'The growth story between the United States and India continues to be strong.

'Two-way trade figures are climbing steadily at double-digit rates.

'Importantly, trade is evenly balanced, meaning India is a major importer of American goods and services.

'In the past 8 years, two-way trade has grown four-fold, touching nearly $100 billion.' It said, 'USIBC's member-companies in high-end technology collaboration have never enjoyed such deep engagement.

'Defense trade between the United States and India, as an example, was only $250 million ten years ago -- today US-India Defense trade has surpassed $12 billion -- and this in just a decade.

'Civil aviation and radar, another high-technology/IP-sensitive industry, has grown at double-digit rates every year this past decade.'

The Council also pointed out, 'Most US pharma companies engaged in innovation have major tie-ups and joint ventures with Indian partners,' and noted, 'A review of the Annual Reports of these companies will establish that these companies view India as an important partner.

'Clearly,' USIBC acknowledged, 'more can be done to deepen two-way trade and accelerate US-India commercial collaboration, but very few companies would argue that their engagement with India has not been profitable and is deepening year by year.'

It said, 'India and the United States agree fully that the US-India commercial relationship provides ballast to the wider strategic partnership the two countries enjoy, and that a strong foundation must continue to be built, making the United States and India genuine partners in technology and innovation.'

The USIBC made it known to McCoy that 'India is now in the midst of national elections.

'A new government in India will be installed by May 31, 2014,' and warned, 'A Section 301 downgrade is not the way to greet a new government, nor is a downgrade warranted.'

It argued, 'Keeping channels of communication open, and encouraging the US private sector to engage with India in areas that deepen collaboration in high tech and IP-sensitive industries, are the correct approaches necessary to strengthen commercial ties and engender greater understanding.'

'USIBC commends both governments for pro-actively engaging recently in a series of Digital Video Conferences on issues relating to R&D and IPR.

'This format is productive in tackling very sensitive intellectual property issues, and USIBC would welcome organising private sector input to participate in these DVCs.'

Moreover, it added, 'bilateral dialogues are in place to provide alternative outlets to vet and address complex issues surrounding the deepening of our engagement in R&D and the strengthening of our respective IPR environments.'

'The US-India CEO Forum, the US-India High Technology Cooperation Group, and the US-India Trade Policy Forum, together with the Private Sector Advisory Group, are under-utilised venues that could facilitate structured dialogue to address complex matters associated with IPR and high technology trade, R&D, and collaboration in innovation.'

The USIBC said, 'Why these bilateral discussions have been allowed to go fallow is not the fault of one government alone. Certainly, the US business community would welcome the prospect of the USG activating these existing dialogues.'

It warned, 'The very idea of designating India as a Priority Foreign Country destroys any hope for a constructive outcome -- and will drive the two countries to multilateral adjudication where a commodious outcome is doubtful.'

'USIBC therefore strongly advocates against 301 downgrade and proposes deeper bilateral engagement between the two governments and our two business communities,' the Council reiterated.

The Council declared, 'India's promise to be a great innovator in pharmaceuticals, green technology, and other research-driven sectors is becoming a reality.

'All agree -- including the Indian Government -- that continued progress requires the creation of an environment that rewards and protects intellectual property.'

'Industry would hope that efforts to advance dialogue between the USG and GOI regarding IPR will gain momentum -- particularly with India's incoming new government -- and that continued investment by Indian and American companies will follow.'

The USIBC predicted, 'There is every motivation to collaborate in R&D, innovation, high-technology, and IP-sensitive frontiers of discovery. Our very futures depend on it.'

It reiterated, 'The best method to resolve challenges and minimise barriers to investment is by engaging in persistent and respectful dialogue.

The US-India partnership remains strong -- this is evident in the growing investment taking place between US and Indian companies -- in both countries.'

'Keeping our eye on this larger canvas, promoting the partnership between the world's largest democracies, we stand a greater chance of furthering our shared goal of shaping a positive outcome of an exciting, entrepreneurial, and free 21st Century,' the Council concluded.

Ron Somers, president of USIBC, who signed off on the letter to McCoy, acknowledged that the decision to take on this strong defense of India followed some intense deliberations among the board of directors and it members, some of whom belonging to the pharma and manufacturing sectors expressing opposition and some qualms against going to bat for India.

But Somers told rediff.com, the USIBC, 'is the US-India Business Council and not the US India Bashing Council,' and hence in the final analysis it was a no-brainer to write McCoy, imploring him in the strongest terms not to designate India a Priority Foreign Country because the repercussions and the consequences would irreparably injure not only US-India trade, but more broadly harm the transformational strategic partnership between the two countries that had taken decades to nurture.
Image: American and Indian flags