The filing of offer documents with the capital markets regulator — Securities and Exchange Board of India — has more than halved this financial year (2022-23, or FY23) as the outlook for new share sales has worsened, following correction in the secondary market.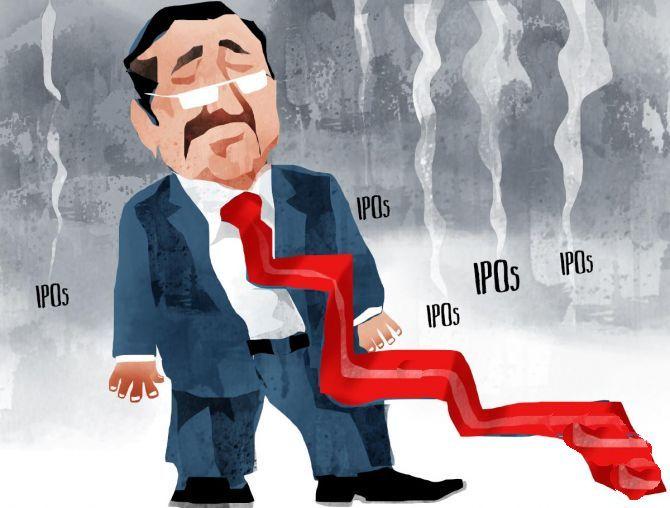 So far in FY23, 66 companies filed their draft red herring prospectus (DRHP), as opposed to 144 in the preceding financial year (2021-22, or FY22).
Industry players said the initial public offering (IPO) market has taken a turn for the worse after a blockbuster FY22 amid fall in valuations and a cloudy outlook on the US Federal Reserve expected to go through with the rate hikes, notwithstanding a banking blow-up.
DRHP is a preliminary prospectus filed ahead of an IPO, encompassing crucial details such as the number of shares being offered, financial results, and risk factors, among others.
Filing of DRHP is an intent by a company to launch its IPO. But not all companies that file their DRHP can go to the market.
A combination of factors, such as interest rate hikes by major central banks, fears of global recession, and a spike in commodity prices, has kept investors on tenterhooks and weighed on deal-making this year.
In the recent past, US-based short-seller Hindenburg Research's report on Adani Group and the failure of three prominent lenders in the US have rattled the markets, further dampening the outlook.
In contrast, the markets were largely trending upwards in FY22, providing a fertile ground for deal-making.
So far in FY23, the Sensex is down 3 per cent. In FY22, the index had gained nearly 19 per cent.
While a fall in the markets this financial year hasn't been steep, there have been frequent bouts of sharp corrections. Such volatility in the secondary market weighs on the primary market.
There were no IPOs in four of the 12 months of this financial year.
So far in FY23, IPOs have managed to raise Rs 68,580 crore, down nearly 70 per cent from Rs 2.64 trillion raised in the previous financial year.
"It is a three- to four-year process for a company to launch its IPO.
"We have not seen much activity in 12 months. If you take out the Life Insurance Corporation of India IPO, the number in terms of funds mobilised in FY23 shrinks further," said Pranav Haldea, managing director (MD), PRIME Database.
The aggressive selling by foreign portfolio investors (FPI) also beset investors. FPIs sold shares worth Rs 30,693 crore so far in FY23.
In FY22, they were net-sellers to the tune of Rs 1.42 trillion. However, a bulk of this selling took place in the latter part of the year.
Bankers said record DRHPs filed in FY22 were a spillover from 2020-21 when the Sensex soared 68 per cent, encouraging many companies, particularly those backed by private equity investors, to firm up their listing plans.
"The demand for IPOs started dwindling towards the end of calendar 2022 and only good quality companies ventured to launch IPOs at reasonable valuations.
"Towards the end of the last calendar, the FPI demand started diminishing due to increase in interest rates in the home markets.
"The consequence was that large IPOs did not find any takers. For smaller IPOs, domestic institutions made up for the deficit to a large extent.
"Hence, the number of IPOs that hit the market was limited," said Rajendra Naik, MD, Centrum Capital.
Haldea said companies planning their IPOs will play a waiting game before they file their DRHP.
"The past three months have been fairly bearish and volatile.
"If volatility persists, there will be an impact on the primary market. If the headwinds are any indication, the picture is anything but rosy," he said.
Naik said the outlook of IPO filings and fundraising will depend on market behaviour.
The activity for the next three to six months could be muted.