The sixth edition of the Indian Premier League (IPL) cricket tournament is round the corner and individual teams are busy stitching last-minute partnership deals to create a buzz on the ground as the format begins to mature.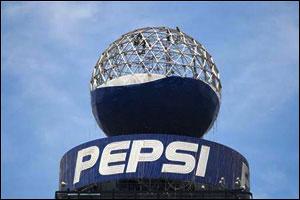 The average television viewer ratings (TVRs) of the first six matches of IPL's fifth edition was just 3.76, the lowest in the tournament's history. While pre-IPL research this year suggests viewership numbers could be better because of the manner in which the national squad regained its position in the ICC rankings, thanks to its 4-0 win over Australia in the recent Test series, franchisees are leaving no stone unturned in their drive to step up fan and viewer interest.
Delhi Daredevils and Rajasthan Royals, for instance, have partnerships with a website called myheroes.co.in, which attempts to give fans a personalised image and message of their favourite cricketer on any item.
Hemant Dua, head (marketing & commercial operations), Delhi Daredevils, says unique associations are critical for IPL. Most participating teams in mature leagues such as the English Premier League, for instance, use partners and associates to drive up fan frenzy, say experts. Raghu Iyer, CEO of Rajasthan Royals, says, "The key attribute here is about personal engagement, which associations such as the one with myheroes allows you to do."
Teams also create buzz with contests, promotions, mall activations and events. Says Iyer, "In a cricket-crazy nation like India, when your favourite player is visiting the local mall, it can instantly drive up interest and create conversations, both online and offline. This helps in building loyalty for your team."
For companies, associations or partnerships become interesting avenues to jump onto the IPL bandwagon at a cost which is a fraction of what a team sponsorship would entail. A partnership, for instance, can start from anywhere around a Rs 1 crore (Rs 10 million) going up to Rs 2-3 crore (Rs 20-30 million), depending on the deal and the team. Team sponsorships, in contrast, can start from anywhere between Rs 15 and Rs 22 crore (Rs 150 - 220 million), depending on the position taken by the sponsor on the jersey.
IPL rules permit a maximum of 10 sponsors, whose logos can appear on the jersey. There is no ceiling on the number of partners a franchisee can get on board. Typically, teams have been getting at least 8-10 partners on board this year. However, as Arun Pandey, founder and promoter, Rhiti Sports, who has the marketing and sponsorship mandate for Chennai Super Kings, says, the emphasis is on ensuring the right fitment, without diluting the brand equity of the team.
DRI probe on duty evasion
Meanwhile, the directorate of revenue intelligence has begun a probe into alleged Customs duty evasion by a Singapore-based firm in bringing broadcasting equipment for the IPL.
Mumbai Indians, for instance, has a tie-up with sports shoe and apparel maker Adidas for its eye wear. According to marketing executives of Mumbai Indians, it was easy to approach Adidas because star cricketer and Mumbai Indians' team member Sachin Tendulkar is Adidas's brand ambassador.
"In that sense, the fitment was just right. We had to work out a deal to ensure it was a win-win for both Adidas and us," says an official from the franchisee. Kings XI Punjab, on the other hand, has thrashed out a deal with underwear maker Lux Cozi as the team's official comfort partner. Pune Warriors, meanwhile, has a tie-up with Inorbit for all its mall activations and Delhi Daredevils has roped in Procter & Gamble's Brylcreem as its official hairstyling partner.
Photograph: Reuters