The acquisition of ZipDial by Twitter in many ways is reflective of the new found interest by global technology majors towards innovative Indian start-up companies.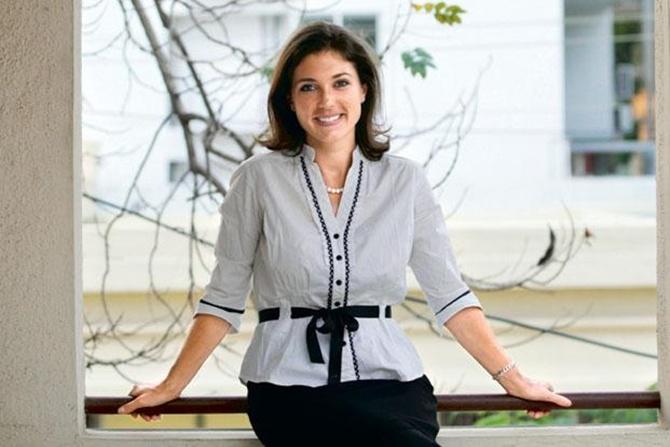 Valerie Wagoner, the CEO and co-founder of ZipDial is not used to carrying visiting cards.
Instead she gives you a phone number requesting to give a missed call using the cell phone and the next moment her entire coordinates is in your mail box!
This is just one of the many ways how the liberal arts graduate from Stanford University marketed the marketing and analytics company ZipDial until it drew the attention of social media major Twitter, and rest is history.
The acquisition of ZipDial by Twitter in many ways is reflective of the new found interest by global technology majors towards innovative Indian start-up companies.
While in the past global companies and investors were seen acquiring start-ups primarily for technology, the acquisition of ZipDial however has proven that even a proven business model could be an attraction point.
This and a host of other acquisitions and investments made by global companies in Indian shores are expected excite the global investors to invest more and more into Indian technologies and provide investors an assured exit going forward, according to industry experts.
"One of the things that is significant with regards to ZipDial is that earlier at least when the US acquirers were looking at India, they were primarily looking at buying technology. Now, after a long time, we are seeing an acquisition which actually values the whole business along with user base and advertisers and everything," said Alok Mittal, Managing Director of Canaan Partners.
"This, as well as the recent interests shown by global investors like Naspers, SoftBank and DST is definitely positive sign towards availability of exit options in the future which will also instill confidence among the investors to invest more in this market," he added.
According to a study by software product industry think-tank iSpirt, an estimated deal value of $1.78 billion worth of Mergers & Acquisitions involving Indian product companies were made between 2010 to May 2014, of which majority were in-bound M&As. This does not include the Flipkart-Myntra transaction which happened in May this year.
In December 2013, social networking giant Facebook acquired Little Eye Labs, a Bengaluru-based start-up which develops software tools for analysing the performance of Android apps.

Same month, Internet giant Google acquired Impermium, a cyber security firm that was co-founded by Vishwanath Ramarao, Naveen Jamal and Mark Risher, for an undisclosed amount. Late last year, Internet giant Yahoo! acquired Bookpad, a city-based start-up that develops file editing and collaboration software.
Sharad Sharma likens the exits in companies to that of the power-law distribution in context of earthquakes where earthquakes of bigger magnitude are followed by a chain of smaller ones. He says, this is also applicable in the M&A segment where every exit from a bigger investment is followed by multiple of smaller exits.
"But in India, the smaller exists were not happening because of the deficiency in the ecosystem. The deficiency was primarily because foreign companies were not willing to look at Indian companies as an option to buy, and that has certainly has changed now. We now have at least five global companies that are serial acquirers who have now made their first acquisition in India," he added.
Going forward, he added, the industry is expecting to see at least six technology acquisitions happening in the country which will help the catch up with countries like Israel.
In the Information Technology (IT) and IT enabled services space, also there has been a spike in M&A activities in the recent past.

According to VCCEdge, the financial research platform of VCCircle.com, M&A transactions worth of $2376 million were done in 2014, more than two and half times of the deals done in the previous year in India. M&As deal value worth $67 million involving some eight transactions has been done in 2015 so far.
"Currently, there is a significant rise in early stage VC/ Angel investment firms, especially in the technology segment. That has emerged as a heartening trend, fostering innovation and creating a complete ecosystem which has long-term positive implication on the future of this sector," consulting firm Deloitte said in a recent report.