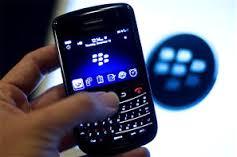 Investments by private equity and venture capital firms into the mobile payment solutions segment in India have seen a notable growth in the recent past.

Going forward, this is expected to go up given the upbeat growth prospects of the mobile handset market.

According to data from Venture Intelligence, PEs invested in two mobile payment solutions firms each in 2009, 2010 and 2011. This grew to four deals in 2012 and five deals in 2013.

The sector has also witnessed some of the major acquisitions such as Japanese major Hitachi acquiring Prizm Payment Services and US-based Boku Inc acquiring Qubecell through strategic sale last year.

For instance, mobile point of sales (mPoS) payment firm Mswipe Technologies raised $2 million in January 2013 and another $5 million in December 2013 from Matrix Partners India, while Mumbai-based Mosambee raised 0.7 million from SIDBI Venture Capital in April 2013.

In mobile-based PoS service, a card reader device which is attached to a mobile phone or tablet phone and enables the device to function as a PoS terminal.

Upon the completion of the transaction, the customer's signature is captured on the mobile device (touchscreen), while the customer is sent a receipt of the transaction via SMS or e-mail.

During 2013, LivQuik, Mumbai-based payments technology startup, received investment from Snow Leopard Technology Ventures and Qubecell, a mobile payment solutions provider, witnessed investment from Blume Ventures and Kae Capital.

Interestingly, there were also two notable acquisitions in the segment, showing the potential of the segment going forward.

Chennai-based Prizm Payment Services, which attracted one of the highest PE investments in the sector at $8 million and in which Sequoia Capital and Saama Capital have invested, was acquired by Japanese major Hitachi Ltd. Venture Intelligence data shows the strategic acquisition saw an exit amount of $250 million, but the return multiples are not known.

In order to monetise the growing mobile internet traffic enabled by social gaming and mobile services through carrier billing, San Francisco-based mobile payments and carrier billing firm Boku acquired Qubecell in November 2013, soon after it attracted PE investments.

More recently, on February 21 this year, Bangalore-based mobile payment solutions provider Ezetap Mobile Solutions said it has raised $8 million in funding, led by Helion Advisors.

The Series B funding also counts Silicon Valley-based Social+Capital Partnership and Berggruen Holdings as investors.

The mobile PoS market has been growing at the rate of 100 per cent for the past three-to-four
years and a large part of the market remains unexplored at present, says Manish Patel, managing director and CEO of Mswipe Technologies.
"Mobile PoS companies are receiving extremely good response from the investors, considering the business potential it has in the country," he said.
According to a report by Atos Worldline India, a e-payment services company, India has some 18 million credit cards and 278 million debit cards in FY12.
The rapid increase in the number of mobile phones and the rise in the number of smart phones are another factor that can influence the mPoS industry, say experts.
According to Patel, the challenge is to develop infrastructure so that more customers can use the technology.
The firm is planning to instal around 1,000 terminals in the near future.
There should also be efforts to educate the customers about mobile PoS and the card holders about the benefit of the technology, he added.
"The investors can easily look at the scalability of the model, which is interesting.
"There are around 300 million cards in India itself," said Abhijit Bose, CEO of Ezetap.
Ezetap, which has deployed over 12,000 devices so far, at $50 a device, plans to use the funds to accelerate global growth across Asia and Africa.
It expects to cross 100,000 devices over the next 12 months.
The potential is that the mPoS could be used in various sectors including in restaurants, jewelleries, small and large commercial outlets, insurance, fast moving consumer good sales, taxis and even micro pension, across various countries.
According to Rahul Chandra, managing director of Helion Advisors, the increasing use of mobile phones as a payment mode opens up huge potential to companies such as Ezetap.
In e-commerce, as much as 40 per cent of the transactions is through mobile phones.
The challenges include slow adoption in the market, convincing customers on using the new technology and making merchants give up ownership of the payment to a third party.
"At present, the merchant is controlling the payment.
"Handing over the payment management to a third party would be the option, though there is a catch that most of the merchants would hesitate to give up the ownership of payment to a third-party," said Chandra.
He added that security would be one of the biggest challenges.
Another dampener for the sector, according to Chandra, is that mobile payment solution firms don't have a faster road to profitability.
Therefore, new entrants have to be prepared for that, he noted.