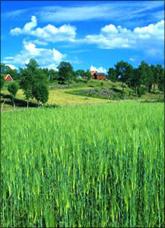 Ashvin Dayal, Rockefeller Foundation managing director for Asia, says there is an urgent need to make investment for the safety of Asian cities from an environmental point of view given the rising economic activities in that part of the world.
On the sidelines of two weeks of climate change talks in Bangkok, the penultimate round of negotiations ahead of the meeting in Copenhagen, in which United Nations officials took part, Dayal said that given Asia's rapidly growing urban population, coupled with impact of climate change, the region is expected to face a multitude of unprecedented risks over the next few decades.
Asia is projected to account for more than 60 per cent of the global population growth over the next 30 years.
"Asia's cities are booming economic centers attracting thousands of new residents each day, and we need to invest in ensuring that these cities remain safe, resilient and vibrant," Dayal, who was appointed to the position earlier this year, said.
Senior UN officials who are attending the meeting, called for any new greenhouse gas emissions pact, expected to be agreed at the December conference in Copenhagen, to ensure support for developing countries to embark on environmentally friendly development paths.
'Negotiators in Bangkok will now need to make real progress and translate the political will expressed by world leaders into concrete texts that can be part of a Copenhagen deal,' said Yvo de Boer, executive secretary of the UN Framework Convention on Climate Change.
He highlighted the need for increased support for developing countries to step up their efforts to cope with the effects of climate change as a key element of any new deal agreed in Copenhagen.
On Tuesday UN Secretary General Ban Ki-moon said that the Climate Change summit convened by the United Nations last week laid a 'solid foundation' toward December's Copenhagen meeting, where leaders will seek a new treaty to control emissions of greenhouse gases.
"At long last, leaders focused on climate change financing and got more concrete, with many expressing support for the proposal for $100 billion annually over the next decade for concrete adaptation and mitigation actions," Ban said. "We need to maintain the new momentum and solidify progress in the run-up to Copenhagen."