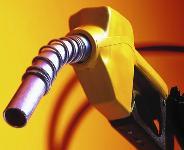 India has attracted a whopping $10.3 billion (about Rs 46,000 crore) private and foreign direct investment in the oil and gas hunt till January this year since advent of New Exploration and Licensing Policy.
Replying to a question in the Lok Sabha, Jitin Prasada, Minister of State for Petroleum and Natural gas, said natural gas production in India has increased 75 per cent compared to 2008-09 and is expected to double in near future.
Asked why not many companies were coming forward to participate in the NELP, the minister said 'the policy (NELP) is very clear, most transparent and best in the world and this sometimes discourages foreign or private companies to come.'
He, however, hailed the participation of as many as 36 companies, including domestic private firms, MNCs and public sector undertakings in the last eight round of NELP saying it was good as it happened at a time when the entire world was reeling under downturn.
He did not share the view that PSUs were inefficient in exploration of oil fields where as private sector succeeded.
"PSUs may some times relinquish a block not because they have not found oil, but due to the fact that they may have discovered oil in some other blocks. . .," he said, adding this being very capital intensive industry, the firms take decision keeping in mind the viability.
Gurudas Dasgupta (Communist Party of India) alleged that private sector is prospering while the public sector lags behind and said ONGC has been shrinking from what it was three to five years back.
Prasada defended the policy of private sector participation saying India needs investment and best technology.
"We want these companies to come and have ensured a level playing field between public and private sector firms."