'India is different from China. We are going into India very humbly.'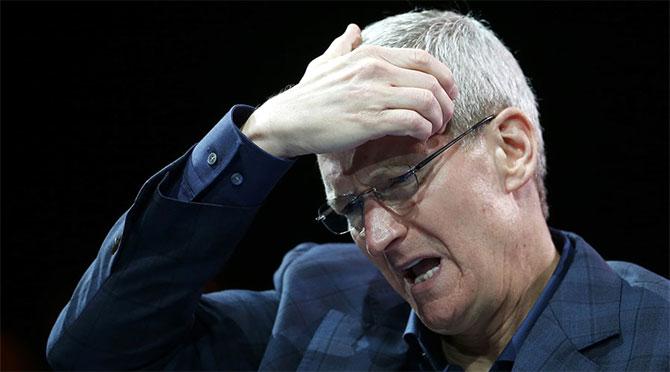 Apple CEO Tim Cook, who is on his first official visit to India, tells NDTV's Vikram Chandra that the company's business plans for India can't be pitted against those for China, which is a very different market and where Apple did a "pretty big" business of $59 billion last year. Cook says his company is going into India "very humbly". Excerpts:
Is the Apple Store a done deal now? Will you be able to get more Apple Stores into the country?
It's not a done deal yet. We have applied for the rights to do that. We are working closely with the government and I am really optimistic about it. But, we haven't been given the green light yet.
When you are talking to the government here, are you telling them about refurbished iPhones that we keep talking about, or is it about Apple Stores?
We have taken a step back and are now looking at India holistically. The number one thing we see here is talent; the talent of Indians is unbelievable. For us, that means getting the developer community moving on iOS. We are also utilising a lot of skill in India on maps; we announced a map centre yesterday (Thursday).
I found the government to be really receptive on the specific issue you raised (on refurbished iPhones). It's not refurbished so to speak - it's certified pre-owned. It means it's a new phone because it has a warranty for a new phone. We would like to do it here; we (already) do it in the US and Japan.
Do you think Apple should start looking at India from a strategic point of view to try and figure out what are the products that will work in India, or perhaps have products designed for India?
We're taking a step back and evaluating everything we do relative to India. We're also looking at media and how people are consuming media and entertainment. We're looking at how we can tap into the huge technical talent pool here in India.
The user interface of Apple products might not always work in India, either because of poor signals or otherwise. For example, iBooks or Apple Pay don't work in India. How will you solve that problem?
In terms of signal quality, I truly believe that you will see a significant difference in 4G coverage and many people who can't do simple things like watching a video, will now be able to do it in the next few months.
On Apple Pay, we are looking at bringing it to India. We met with banks to understand their perspective on mobile payments. There are interesting opportunities there. We want to bring every service we have to India. We also want to do understand the market here. If something unique is needed, we want to do it.
Are you going to make big investments in companies, factories in India, as you have done in China?
We have already been doing that. The Maps facility is several hundred million dollars of work. The investment in the accelerator in cellphone apps is another major investment. All these add up to a significant economic activity.
Would India be among your top four-five priorities?
We are putting enormous amounts of energy in India. We are not here for a quarter or the next two years. We are here for a thousand years.
How big are your plans for India, especially since the China story isn't going so well?
It has nothing to do with China. Last year, Apple did business of $59 billion in China. That's pretty big.
India is different from China. We are going into India very humbly. We are taking a step back and viewing India more strategically. We strongly believe that the demographics and the reform going on in India mean that the country has an enormously bright future and we want to be part of that.
On the key items on Cook's agenda as he meets Prime Minister Narendra Modi:
We want to understand the infrastructure and the rollout of 4G, which we think is critical for the progress of the country. It is also critical in bringing out the life of the iPhone and doing things you couldn't do before.
I am very encouraged with what I have heard. There's going to be a massive change with the usefulness of the solar networks over the next several months. This was one key thing I got.
On watching an Indian Premier League cricket match in India
I found it unbelievably exciting. Watching the game, you can feel so much energy there; there's so much enthusiasm and I loved it.
I came to India to learn about the people, the culture, and how businesses are done, what people are interested in and what their hopes and aspirations are. I am leaving with more knowledge in all of those.