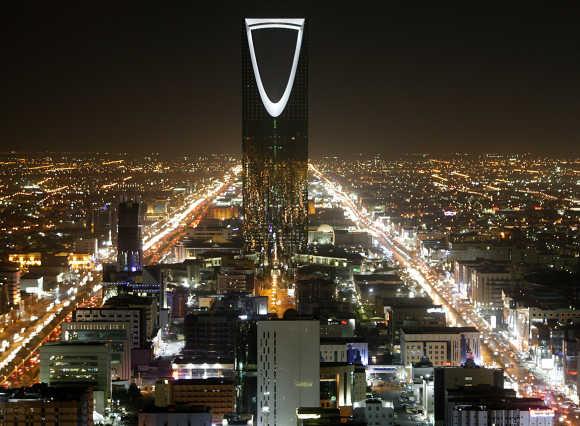 "Saudi Arabia continues to be a land of opportunity for Indians. Indians have benefited the most from the amnesty scheme as 1.4 million people got their residency and work status legalised," says Faiz Ahmad Kidwai, Consul-General of India, Jeddah, Saudi Arabia.
In every adversity, there is an opportunity. Saudi Arabia's Nitaqat labour and migration reform has led to the deportation of lakhs of illegal migrant workers, but for a sizeable majority this scheme came as a blessing as they used the grace period of six months get their work status legalised.
The amnesty scheme provided a window of opportunity for around 1.4 million Indian migrants who earlier did not have a legal status to work in Saudi Arabia, but now have got their residency and work status legalised during the amnesty period.
Lakhs of expatriates on illegal visas had to be deported as a part of implementing this law. Indians, who form the largest expatriate population in Saudi were amongst the worst hit.
The Nitaqat law introduced by the Saudi Labour Ministry in 2011, makes it mandatory for all private firms to recruit a minimum of 10 per cent Saudi nationals in the private sector companies.
However, the Saudi government has targeted only illegal workers and people on valid visas are welcome to the country. Officials admit that tracking down illegal recruiting agencies and human resource agents remains a huge challenge.
"The middlemen and agents dupe a lot of workers. Strict measures must be taken to weed out such agents,'' says Faiz Ahmad Kidwai.
The good news is that among all expats, Indians are much preferred for jobs in Saudi Arabia. This move will curb illegal agents who make a quick buck by duping thousands of migrants looking for better opportunities abroad.

India's Consul General in Jeddah, Faiz Ahmad Kidwai shares his views on Saudi's controversial Nitaqat law and the state of illegal workers in Saudi Arabia.
How is the situation in Saudi Arabia now for Indian workers?
The situation is normal now. The deadline for the amnesty scheme for workers ended November 3. The process of evicting illegal immigrants is still going on but there are hardly any Indians with invalid visas. There are people of other nationalities on illegal visas still in the country.

So the process is on to deport illegal migrants. Indians benefited the most from the amnesty scheme that ended on 3 November as 1.4 million people got their residency and work status legalised.
While 4 lakh people managed to get their job statuses changed, 3 lakh workers managed to get residency permit during the amnesty period and 2.5 lakh workers got the liberty to change their job category.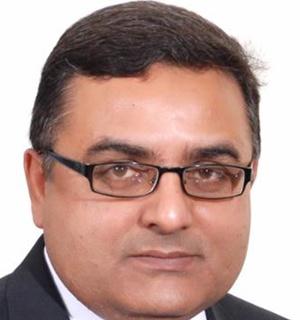 Why was the nitaqat law mooted in Saudi Arabia?

The basic problem in the Gulf region is unemployment. With a large population of youth unemployed, the government had to take measures to get these young youth employed. There are about 90% expatriates in the private sector.

The government aims to increase this number to 20-25% to solve the unemployment crisis.

The government has graded companies on the basis of local recruitment into blue, green, yellow and red groups. The companies which comply with recruiting most Saudi locals will receive more advantages compared to others.
How did the government crack down in illegal migrants? Will the Saudi/Indian government crack down on these agents instead of just targeting poor immigrants?
After the amnesty was over, officials from the labour, passport departments and police checked documents of people at offices, residences and even public places. They checked visas and residency permit. Those who violated were arrested and if they had no crime record and they were sent to the deportation centres.

The government has not taken any measure to crack down on agents. However, by giving an amnesty period, many workers could get a correction of procedures, like change the sponsor, get the jobs certified or if a worker who is actually an accountant was documented as a driver, he could have it changed.
The middlemen and agents dupe a lot of workers. Strict measures must be taken to weed out such agents. People must take care not to fall in their traps.
What will be the future labour policy of Saudi Arabia. How are the working conditions of people in Saudi Arabia?
Despite the deportation of workers, Saudi Arabia still offers a good opportunity for workers. Indian workers are preferred in Saudi as they work hard and are law abiding citizens.
The working conditions at some places are good while it is bad at some places. We do get complaints but that is from just 3-4% of the workers who live here.

How many Indians work in Saudi Arabia? How many Indians have been deported?

Indians account for the highest expatriate population in Saudi Arabia. The country has 2.75 millions Indians. Around 1.7 lakh Indian workers got deported. However, they can go back to Saudi Arabia on legal visas.

What kind of measures are the Indian government officials taking for the proper rehabilitation of these workers?

The state governments of Kerala and Andhra Pradesh have been very proactive in rehabilitating the workers. The Kerala government has registered the workers who have returned from Saudi Arabia. They are offered jobs or given loans for self employment.

Did illegal migrants put up resistance or feign ignorance of the law? Were there instances of violence against the Nitaqat law?

Many workers volunteered to show their documents. People do understand the laws and the benefits of abiding by rules. So it was much easier for Indians. There were some minor instances but they were not related to illegal visas.

Were there illegal women immigrants like domestic helps who were also deported?
There were families who were staying illegally. People who come to Umrah/Haj visas have overstayed here illegally for years. Over a period, they also had children without any legal documents they faced uncertain times. So all of them were forced to return to India. But there weren't many women workers from India.
What would be your advice to migrants who is looking for work in Saudi Arabia?
Saudi Arabia still has many opportunities for workers. The deportation too has created many job vacancies so Indians are welcome here. The drive is only against illegal workers.
Workers should make sure they go through the right channel. Many believe that there is a free visa. The free visa is a misnomer. The workers must ensure that the visa they get is from a correct employer for a specific job.
What is the current economic scenario and job prospects in Saudi Arabia?
The economic situation is good. They are many job prospects for locals and expats. With many illegal workers gone, there are many opportunities open up especially in the construction and infrastructure sectors. However, the big challenge for people is to come with proper visas.
What are the measures that the Saudi government is initiating to stem this discontent amongst locals, in terms bringing providing locals more jobs across spectrum?

The Saudi government welcomes expats. Their concern is lack of jobs of their own local people. Their concern is genuine. The local population belongs to this place, they needs jobs too. They are not demanding a huge reservation of jobs for locals. The government seeks to reserve jobs for about 20-25 per cent of locals.

Image: Kingdom Tower in Riyadh, Saudi Arabia. Photograph: Reuters