Saugata Gupta, chief executive officer of Marico, will take over as managing director of the Rs 4,583-crore (Rs 45.83 billion) consumer products company from April 1.

Harsh Mariwala, the present chairman and MD, will remain chairman of the board of directors. Gupta's elevation was approved in a board meeting on Tuesday, though shareholder approval is yet to be received, the company has stated.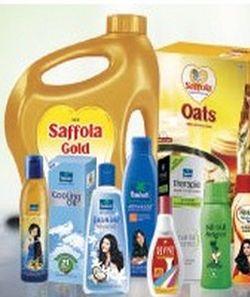 (below left), chairman and managing director of Marico, will hand over the day-to-day responsibilities to chief executive Saugata Gupta, who takes over as managing director on April 1.
In an interview with Viveat Susan Pinto, Mariwala, 63, talks about his decision to step down and the way forward for Marico. Excerpts:
Why did you decide to step down as managing director?
Saugata has been running company's operations for a few years and this was a natural progression for him.
I don't think there is any surprise with his elevation. I will be associated with the company as executive director; I will also continue as chairman of the board. Managing stakeholder interest will be my responsibility, but day-to-day operations will be looked after by Saugata.
What are your expectations from Saugata?
Driving growth is the key agenda. In the last few years, we have stepped into the hair colour, body lotions and savoury oats segments.
His task will be to drive growth in these areas. About 10-15 per cent of our revenue comes from value-added products. I would like this number to go up substantially.
Is your value-added agenda driven by the fact that Marico is facing challenges in the hair oil and edible oil spaces?
Hair oils have seen commodity price inflation, and this makes it difficult for us because we have to increase prices when consumers don't want it.
But apart from that, we have been growing ourshare in hair oils and edible oils. We remain the market leader in these categories.
Given your success with oats, will you look at a larger play in foods?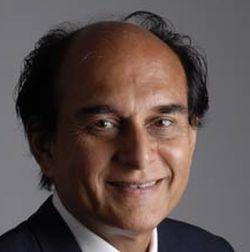 We are always looking at new growth avenues. Categories are determined based on potential and whether it fits with our brand philosophy. At this stage, I cannot tell you which other categories we are looking at.
How are you coping with the exit of Milind Sarwate (group chief financial officer, Marico)?
No loss is easy to bear. He was with the company for 16 years and was responsible for putting much of the business structures and processes in place. It is difficult. But the company will have to move on.