'Mining jobs get created in the most backward districts of India's poorest states,' says Anil Agarwal.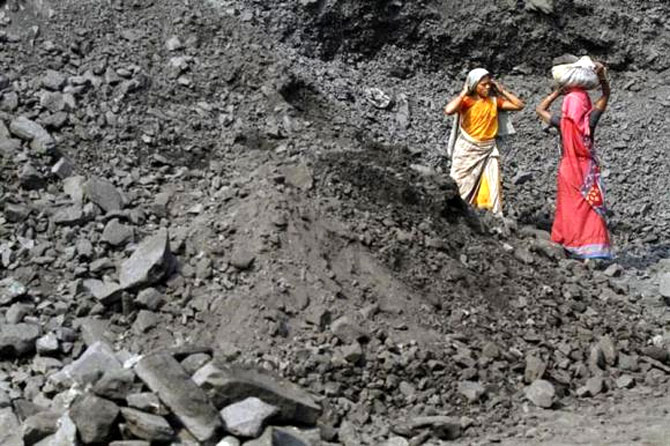 The mining sector has the potential to create hundreds of thousands of jobs in the country's poorest and remotest areas, says Anil Agarwal, chairman of Vedanta Resources, the London-headquartered mining and metals conglomerate.
The sector will grow swiftly, he tells Kunal Bose, if all resources are brought under one ministry.

Edited excerpts:
India's geological formation is among the richest in the world. However, unlike Australia, India has not been able to expand its minerals resource and reserve (R&R) base fast enough. And, minerals production in general remains flat. What is needed to give a push to the sector?
What disappoints is that the share of mining in the country's gross domestic product (GDP) is a little over one per cent.
In fact, the sector's contribution to GDP has fallen in the past decade, in the face of growing domestic demand for minerals.
A McKinsey report says mining has the potential to create six million new jobs and contribute an additional $47 billion to GDP by 2025.
Remember, mining jobs get created in the most backward districts of India's poorest states.
I strongly believe that in mining and farming are to be found the answer to the country's poverty.
Scientific prospecting and exploration will let us know the resources beneath the earth.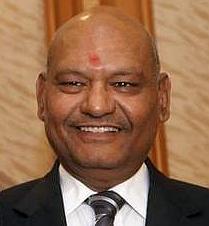 Are you seeing signs of a breakthrough in minerals exploration?
I think the new national mineral exploration policy allowing domestic and foreign private participation in exploration and production through competitive bids will be a game changer.
The McKinsey report is an eye-opener to how poorly India stands in comparison with leading mining countries in baseline geophysical and geochemical data generation and investment per sq km of exploration.
Remember, the life cycle of mining and oil & gas production begins with exploration, where Delhi has now opened a window of opportunities to the world's leading agencies.
I don't see a logic as to why our production of iron ore should be only 155 million tonnes (mt, in a year) against Australia's 700 mt.
Similarly, even while China mostly relied on bauxite imports, it managed to produce over 31 mt of primary aluminium in 2015; our production, in spite of our owning high quality bauxite deposits in large quantities, was only about 2.4 mt.
It's unedifying that imports account for half our country's aluminium consumption when much of our nearly 4.2 mt smelting capacity is idle.
In steel, too, India managed to produce only 90 mt in 2015, compared to China's 804 mt.
To make half the global production of 1.6 billion tonnes, China had to import 952 mt of iron ore last year, accounting for over two-thirds of the global seaborne trade in the mineral.
Unlike China, we have the advantage of a plentiful reserve of good to medium grades of ore.

Who says we are overambitious in targeting steel capacity of 300 mt and aluminium smelting capacity of 20 mt? India will need every ounce of that aluminium and steel to support growth and infrastructure development.
What are now the principal challenges before our mining groups?
The world now has technology which makes the whole chain from exploration to mining of minerals much more environment-friendly,sustainable and predictable than ever in the past.
But, that technology, such as underground mining, is expensive and has to be imported.
At Hindustan Zinc (HZL), we are getting ready to do underground shaft mining at the Sindesar Khurd and Rampura Agucha reserves in Rajasthan. We are getting the technology from South Africa.
Once the projects are commissioned, our mines' productivity will significantly improve and costs will be down.
The Indian mining sector is not seen as particularly community-friendly and environment-friendly. Resistance from locals and non-government bodies leads to indefinite postponement or abandonment of mining projects.
A mining group must remain conscious about its social obligation.
That includes taking care of resettlement and rehabilitation of the locals required to vacate sites, and of the environment.
I want Vedanta to be in the forefront of environmental research and development, leading to satisfying the local community in terms of water, air and soil.
The issues relating to land, culture, religion and social expectations of tribal and indigenous communities are complex and unique to these places.
They are to be addressed carefully for us to be able to create an ideal environment for mining.
Policy support from the government will be more readily available if the prime minister brings all the resources under one ministry.
Vedanta's growth here has been by way of acquisitions.
Yes, we acquired Bharat Aluminium Company (Balco) and HZL in the early 2000s. More recently, we bought majority stakes in Sesa Goa and Cairn India.
But, Vedanta has also invested over Rs 50,000 crore in Odisha to build the country's largest single- site aluminium smelter and a very large, coal-fired power complex.
Our acquisition of Balco and HZL has been followed by big smelting, mining and power capacity expansion. You have to concede that we are good in both building new projects and expanding existing ones.