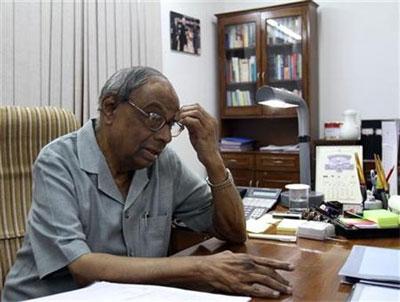 On the issue of a veto for the Reserve Bank of India chief in the proposed monetary policy committee (MPC), C Rangarajan, former head of the central bank and an eminent economist, tells Indivjal Dhasmana that either RBI should have a majority in any such panel or the governor must have veto power. Else, it would be difficult for him to limit inflation in a band. Excerpts:
Do you agree with the revised recommendation by the Financial Sector Legislative Reforms Commission on taking away veto power of the RBI governor in the proposed MPC?
Basically, I think that mandating the RBI governor to limit consumer price index-based inflation in a certain zone and not giving RBI a majority in the committee are inconsistent.
What about a veto for the governor?
If there is an RBI majority in the committee, there is no question of a veto. In any MPC, a majority of members should be chosen by RBI. RBI will have difficulty in keeping its accountability to keep inflation within a zone if it does not have a majority in the committee.
Even if RBI has a majority in the panel, there could be occasions when most members do not agree with the governor...
Very rarely.
The draft did talk about a casting vote in case of a tie. Isn't it enough?
In any committee, the chairman always has a casting vote when there is equal division. It is important only if one member remains neutral. The issue arises when there is a majority view. Then, there should be a majority of RBI in the committee. In that case, a veto to the governor is also not required.
The Urjit Patel committee had also suggested this -- a majority for RBI in the five-member panel but no veto to the governor.

I will go along with the Patel panel in this respect. But, my own suggestion is the committee should be constituted only out of the RBI board because the board is also constituted by the government. In my time, there was a financial supervision committee. It consisted of the governor, deputy governor and a few other members of the RBI board.