Despite logging a 13.3 per cent growth in revenue during the six months ended September 30, Vodafone India is yet to turn profitable.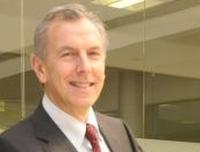 With improved operational efficiencies and regulatory certainties, it expects to narrow losses in the next six months. Talking to Piyali Mandal, MD and CEO Marten Pieters shared his views on growth figures and plans to grow business. Edited excerpts:

The much-hyped auction of 2G airwaves has seen a lukewarm response. Did you expect that?

The financials of most operators is not fantastic. So, the appetite or even the ability to spend a lot of money, either to pay tax or acquire is not very high. Money can come only from shareholders and banks.

Shareholders have given up. Look at what happened to the share prices of Bharti Airtel, Idea, RCom. Indian banks have become nervous about the non-performing assets.

They all had exposures to the Etisalats of the world and companies that have disappeared. It is not surprising that the demand is not there.

Are you in favour of the auction?

We are in favour of the auction. We think it is a transparent way of distributing resources. But we are not in favour of arriving at a reserve price based on the last auction. The discovered price for 3G spectrum cannot be the starting point for the 2G auction.

There will be a lot of clarity in the regulatory environment after the auction. We have seen a lot of decisions being made by the government, which is good. A lot more needs to be done.

How do you think the telecom landscape would shape up after the auction process?

We are very confident. We have 153 million customers in India. We don't have the scale problem. We have strong shareholders willing to support us.

After the auction, consolidation will take place. There are too many sub-scale players. The government has taken a very sound call on the mergers and acquisitions policy.

There will be a lot more activity in this space
in India. If the consolidation takes place then you will see a lower number of players. So, there will be a more sensible approach to spectrum and pricing.
Are you looking at inorganic growth in India?


We are open for consolidation if it makes sense. But even if we acquire, we will have to pay for the start-up spectrum. We don't need that. We would like to grow revenues in a cost-effective way.
You had been opposing the decision to levy a one-time fee. After the response from the auction, do you think the government should rethink this? Are you happy with refarming?


The licence condition has a provision, according to which the operators can go to court challenging that. The government needs to create a level-playing field between private operators and state-run entities.
The latter have a lot of spectrum and don't use it efficiently. If I have to pay thousands of crores in spectrum fee, while the competitor doesn't, to me that's not fair.
You have announced your H1 results. Despite the fall in revenues globally, the numbers in India are up, though the company is to turn profitable.


If you compare it with the last year, the revenue growth has slowed tremendously, not only for us but also for the industry. This is due to the slowdown in customer numbers; also the economy is not helping. Everything has slowed, so telecom has slowed as well.
The thing that has positively surprised us was our operational profit in India doing really well. That is a bit against the industry trend.
To grow Ebitda margins 3 per cent y-o-y is quite a feat. We are still not profitable.
Your revenues grew 13.5 per cent in the first half of FY13. What has worked in your favour?


We have been cautious on all fronts. We have been cautious on being too aggressive about pricing.
Most competitors were fighting for revenue market share through aggressive pricing. We tried to stay in the middle.
We are seeing the affects kicking in. We have been smarter in terms of pricing, meaning go for the most aggressive rate plans.