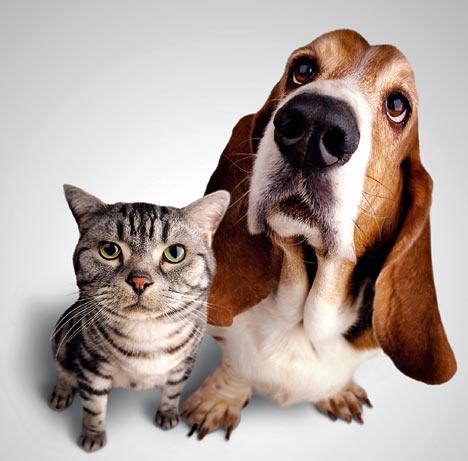 So its not only the growing Indian middle class that the foreign petcare companies are targetting to sell their merchandise. With Indians willing to pamper their pets, foreign brands are making a foray into the Indian market, with an eye on the 3.6 million pet dogs in 6 major cities.
According to Euromonitor, the budding Indian pet product industry is currently growing at 10-15 per cent per year and has an annual revenue earning potential of 350 crore (Rs 3.5 billion).
Of the Rs 350 crore (Rs 3.5 billion) market, around Rs 150 crore (rs 1.5 billion) is attributed to medical, grooming and immunization segments alone.
"We spent 3 to 4 months studying the market and then launched our products in June. The response has been great and in terms of volume, maximum sales have been in Bangalore," says Raghav Modi, CEO of Petsetgo, a branded pet care and accessories company which has tie ups with many petcare companies.
Karlie from Germany, Nova foods and Camon from Italy, Rogz from South Africa and Forcans from South Korea are the petcare brands which are now available in Delhi, Mumbai, Chennai, Lucknow, Chandigarh and other cities. Indian pets are getting luckier -- owners are willing to pay more to ensure that their beloved companions get the best food and accessories.
"We have a pair of Rottweilers, Bonnie and Clyde. Clyde is the alpha male and is very protective of my wife," says Senior Advocate and former solicitor-general of India, Harish Salve who led Clyde on the ramp at a show organised by Petsetgo here to showcase its products.
Zorro is a chocolate coloured Newfoundland owned by model-DJ Iggy and was one of the two dozen dogs which sashayed down the runway at the show. Birthday parties, dating, branded food and accessories are some of the advantages of being an Indian pet owned by an increasingly indulgent owner.
"My babies never go out. They are very sensitive and I don't keep them outdoors for very long," says restaurateur Shiv Karan Singh. Brandon is a large golden-cream coloured Turkish Akbash and is the best-looking of the five owned by Sofiya Azad, daughter of health minister Ghulam Nabi Azad.
"Brandon is an emperor dog...if he sits down and refuses to move I can't do anything," says Sofiya as she looks fondly at her golden canine.