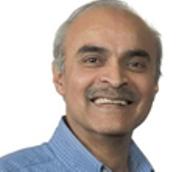 After 33 years of service in Unilever, Manvinder Singh Banga will leave the company in May this year.
In this interview with Business Standard from his London office, Banga says he has a number of wonderful opportunities where he can leverage his global experience. "India is anyway the most exciting spot on the planet at this point," he says. Edited excerpts:
You are leaving Unilever after 33 years. It must have been a tough decision...
When you work in a great company like Unilever, it's always tough. But one has to move on at some stage in life. I am 55 now; and thought it's the right time.
What was so special about Unilever that prompted you to remain a one-company man?
It's a special company, no doubt about that. Three things come to my mind on why I stayed in Unilever for so long. First, it's an unusual company, with the widest possible geographical reach and a huge number of product categories. Unilever has 13 product categories of different kinds – it's like working in 13 companies. Also, the company operates all over the world and the learning process has been enormous.
For example, US is different from Europe, which is different from Central Europe, which again is totally different from markets like India. I was fortunate enough to get exposure to global best practices. The most important thing, however, was Unilever's strong value system. When I was the chairman of Hindustan Lever in 2000, I had said "what's good for Hindustan Lever is good for India". I continue to believe that.
What were the high and low points in your long career with Unilever?
Let's leave the low points aside (laughs). But I do remember several high points. My stint as the HUL Chairman was a hugely exciting one. When I took over, the company was going through a very tough phase. People were spending less on FMCG products.
I had the privilege of transforming the organisation to make it highly competitive again. It returned to double-digit growth. Also, the last few years as a member of the global board was very rewarding, Last year, when it was a torturous test for everybody, we performed better than our peers. The result: Unilever has outperformed its global peers. Our stock prices have gone up 35-40 per cent in the last 18 months.
Missing out on the top job at Unilever after being on the shortlist must have been quite disappointing?
I was a serious candidate for the top job. But the job went to an outsider. That's part of life. Having said that, I must add that the outsider (Paul Polman who came from Nestle) is a very capable man. I have worked with him closely so that the transformation of the company can be a smooth exercise.
Where are you joining?
I have a number of wonderful opportunities where I can leverage my global experience. I can answer your question more definitively after May, as I will be with Unilever till then. India is anyway the most exciting spot in the planet at this point.
So, you would take up an assignment in India?
Frankly, I don't know. There are many avenues open. I haven't yet made up my mind on whether to be based in India or do something for India from here itself.
How do you see the directional changes in Hindustan Unilever over the last few years? The company has gone through a tough phase, with margin erosion, etc...
I think we have a very capable leadership. There have been challenges with market share, margins, etc. But things have stabilised now. My advice to the leadership everywhere has been "be aggressive on every front".
Short-term problems will always be there. I think the company has done well in the last 75 years and will continue to do well for the next 75 as well.
Do you think HUL could have handled the ad war and the public spat with Procter & Gamble differently?
HUL does something only after it is confident of its claims. We had tested (the competitor's product) thoroughly and got the legal confidence to do what we have done. The company has to fight back. Such things happen from time to time, but HUL has weathered every storm and will continue to do so.