Finance Minister P Chidambaram on Monday announced a revival package for the life insurance sector. The steps include easing investment norms for insurance companies, faster product clearances and tax incentives to improve insurance penetration in the country.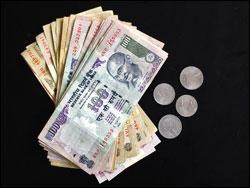 At present, insurance companies are required to put 75 per cent of their debt market investments in AAA-rated instruments. These do not include investments in government securities.
The minister said the Insurance Regulatory Development Authority (Irda) would consider relaxing the stipulation, and provide the minimum requirement of 75 per cent in AAA instruments would apply to debt investments including government securities and other investments.
"This is expected to release a space of 12.5 per cent for investments in less than AAA-rated debt instruments," Chidambaram told reporters while announcing a 12-point action plan for the sector.
Currently, there are not too many AAA instruments for life insurance companies to invest in.
There has been no change in equity investment norms. To address the industry's concerns on regulatory delays in product approval, guidelines will be issued by the end of November for mandating a 30-day norm for clearance of products. To speed up clearances, the insurance regulator will also introduce a system of 'use & file', against the current practice of 'file & use'. This means it will design some standard products for the industry to use without seeking its approval, provided the product fulfils the stipulated conditions.
Sam Ghosh, CEO of Reliance Capital, said, "Product approval, which was the biggest concern, will now happen quicker since the 'use & file' system is being brought in. It has addressed our concerns on the product side and will lead to growth."
In the last two years, the industry saw a severe slowdown, with policy issuances falling eight per cent in 2011-12.