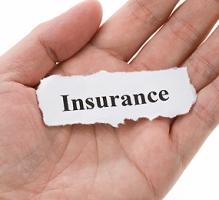 Private insurer Reliance Life Insurance Company on Tuesday launched 'Claims Guarantee', a service initiative to settle death claim payment in 12 working days or pay an interest of 6.5 per cent per annum to the nominee.

"With Claims Guarantee, we have further eased the claim settlement mechanism to support the deceased person's family and settle their claims payment in 12 working days," RLIC Chief Executive Officer Anup Rau said in Mumbai.

Under 'Claims Guarantee' the company guarantees to pay claims within 12 working days of receipt of all required death claim documents from the nominee or claimant, provided full premium is paid by the policyholder for at least three policy years and the required claim application documents are submitted.

The company will pay an interest to the customer at the rate of 6.5 per cent per annum, if the decision is repudiated and 12-day time line is breached.

To make the claims
process easy, RLIC will assign a claims relationship officer to provide personalised assistance for every death claim settlement.
"Besides, we also have upgraded our technology to expedite the claim settlement process.
"In order to settle death claims at the earliest and are using the online transfer mode," Rau added.
As per the IRDA guidelines, death claims must be settled within 30 days of receipt of complete claim documents.
If there are any pending documents, then the insurer must inform the insured about it within 15 days.
RLIC has settled 17,447 death claims worth Rs 198.85 crore (Rs 1.98 billion) in 2013-14.
Its overall claims settlement ratio is over 90 per cent, while ordinary claims (excluding early claims) settlement ratio is 99.63 per cent during the last financial year.
RLIC's asset under management stood at Rs 18,328 crore (Rs 183.28 billion) as on March 31, 2014.
The company had sold its 26 per cent stake to Nippon Life Insurance for Rs 3,000 crore (Rs 30 billion).