India's second largest information technology services provider Infosys has elevated an insider to head its newly-launched innovation practice.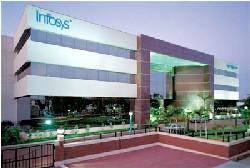 According to highly-placed sources in the company, Sanjay Purohit, vice-president and head of corporate planning and business assurance at Infosys, has been appointed as head of innovation.

Purohit, who has also been promoted as a Senior Vive President, will head the platforms and solutions in the company.

It is learnt that though there were some external names under consideration for the post, the company preferred Purohit considering his track record as the Head of Planning.

A graduate in mechanical engineering from the National Institute of Technology, Srinagar, Purohit joined Infosys in December 2000.

Prior to this, he was with Tata Sons as a senior consultant in the Tata Quality Management Services. An Infosys spokesperson confirmed the development.

In
June, Subhash Dhar, who was heading the Innovation practice platform at Infosys, had resigned after being denied board membership.
Later on, Infosys confirmed the development saying Dhar quit the company to turn an entrepreneur. Dhar was a senior VP and was heading Global Sales at Infosys before moving on to his new role.
Following the internal reorganisation earlier this year, Infosys has been emphasising business innovation as a strategy.
The company has brought all innovations within the company in silos, including the platforms and solutions, to drive business transformation of its clients.
"We want to increase our revenues from business transformation in two dimensions - in terms of the percentage of revenue and the second is the size of the opportunities we pursue. Business innovation will play a huge role in enhancing the scope of the opportunity. This will focus on intellectual property and nonlinearity through the seven themes we have identified for future growth," S D Shibulal, now CEO & MD, said.