Hackathon hosted by company across 20 locations, saw participation by over 1,100 employees; company to identify "top problem solvers" through the event.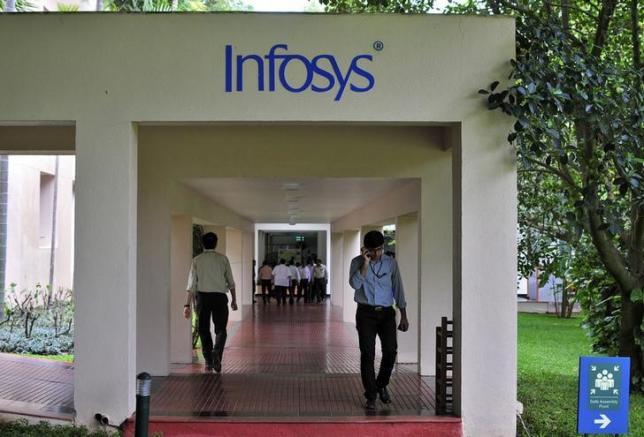 In yet another new initiative at Infosys after Chief Executive Officer Vishal Sikka came on board, the Bengaluru-based company recently hosted its first-ever global hackathon, which was held across 20 locations and saw participation from over 1,100 employees.
Through the event, Infosys plans to identify "top problem solvers" at the company and will also look to incubate ideas of the top teams.
The hackathon, which had a nonstop 30-36 hour format at most locations, had multiple tracks that participants could choose from depending on their area of interests and expertise.
The three main themes of the event were -- 'open track', where participants could pick up a problem across any domain or technology and build solutions using proprietary or open source software; 'internal systems track', which was focused on improving internal systems by re-engineering or creating new applications to improve user experience, create mobile apps for on-the-go access, etc; and 'hardware or internet of things (IoT)', where participants could pick problems across any domain or technology and build solutions using a combination of hardware.
"While hackathons are not new to Infosys, this is the first time that we have organised a hackathon across the globe covering over 20 locations," said Richard Lobo, vice president and head of HRD units.
"This is also the first time that we are using hackathons to identify top problem solvers, who will then go on to compete for our annual awards for excellence (Infosys' annual internal awards program)."
Hackathons, where people engage in collaborative computer programming, have been a norm for several software product companies globally for many years.
Amid a strengthening software product ecosystem in India, several startups as well as large companies have been actively hosting such events in the country over the last few months.
Besides generating ideas for improving internal functions, several companies also use hackathons to boost intra-preneurship.
With a vast experience around innovation and software solutions, Sikka has been instrumental in introducing several unconventional initiatives at India's second largest information technology (IT) services company, which are new for the sector that is believed to be rather traditional.
Sikka's appointment at Infosys was itself considered a break from the past, and industry experts believe he is seeking to underline an impression that Infosys is no more a conservative Indian company but a truly global one.
Lobo added that the hackathon will help the company identify "potential intra-prenuers.
The ideas that have emerged from the hackathon will be reviewed by Infosys' leadership teams and taken forward as appropriate, Lobo said.
"We are currently working on incubating the ideas of the top hackathon teams," he said.
While in most location the event was held nonstop for over a day, in a few locations like Europe, the company held a "shorter versions" of about 12 hours.
Teams were selected over several check points during the day by master hacks and the final teams were selected by a jury.
Image: Employees walk along a corridor in the Infosys campus in Bangalore.
Photograph: Reuters