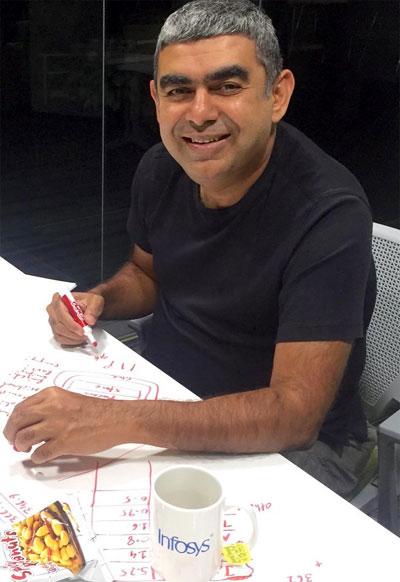 Infosys on Thursday appointed Punita Kumar Sinha, wife of Union Minister Jayant Sinha, as an independent director on its board, drawing criticism on social media.
In a regulatory filing, India's second-largest software service exporter said it has "appointed Punita Kumar Sinha as an independent director. The appointment is effective from January 14, 2016."
Punita is the founder and managing partner, Pacific Paradigm Advisors, an independent investment advisory and management firm focussed on Asia. She is also a senior advisor and serves as an independent director for several companies.
Her husband is the minister of state for finance in the Narendra Modi government.
An independent director on board of Infosys earned at least Rs 1 crore annually in sitting fee and other remuneration, according to the company's Annual Report for 2014-15.
Netizens took to the Twitter to criticise the appointment of a politician's wife on a day when Infosys posted stellar third quarter performance and better revenue guidance for future, beating outlook by bigger rival Tata Consultancy Services (TCS).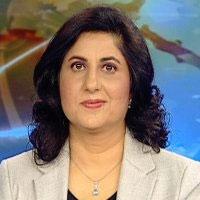 "If it is correct for Punita Kumar Sinha w/o Jayant Sinha to take up ind directors post at Infosys, how was Nalini Chidambaram wrong?," one of the tweets said.
Congress MP Rajeev Shankarrao Satav tweeted, "Infosys Appoints Punita Sinha, Wife of Jayant Sinha, as Director. Clear case of #Nepotism?"
"Her Husband has a Day Job "Union Minister of State, Finance" and She is privy to Govt's Financial Policies," said one Pankaj Tiwari.
Infosys also re-appointed Jeffrey S Lehman as an independent director for a term of two years with effect from April 14, 2016 to hold office up to April 13, 2018, and not be liable to retire by rotation.
Lehman's current term of office as an independent director expires on April 13, 2016. The appointment is subject to the approval of shareholders, the filing added.
Photographs: Vishal Sikka via Twitter. Punita Kumar Sinha via Linked in