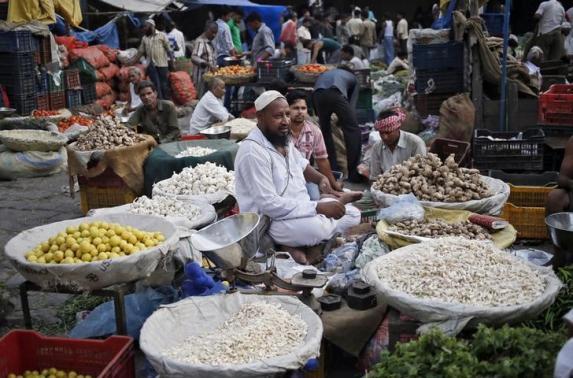 In a major boost to India's sovereign outlook, Moody's on Thursday said the new 'inflation targeting' mechanism is a "credit positive" move and it would make RBI's monetary policy tools much more effective.
Under the new 'inflation targeting' mechanism, the government has mandated RBI to bring down inflation to below 6 per cent by January 2016 and then target a level of 4 per cent by March next year.
RBI will have to explain the reasons if such targets are not achieved. Moody's said that the new mechanism would increase the predictability and effectiveness of RBI's monetary policy, while the effectiveness of its monetary tools would increase because 'inflation targeting' would take into account future -- rather than past-- price trends.
"Quantitative inflation targeting will foster transparency and predictability in monetary policy, as capital market participants, businesses and the public understand the drivers of central bank actions," Moody's Investors Service Associate Analyst Shirin Mohammadi said, adding that the move was "credit positive" for India.
Moody's said since inflation targeting is forward looking, it would encourage a focus on future, rather than past, price trends.
"All of this will anchor inflationary expectations and increase the effectiveness of monetary policy tools in achieving their desired results," Mohammadi said, adding it would increase effectiveness of monetary policy.
Also an increase in monetary policy transparency and effectiveness would lessen volatility in international capital flows into India and support institutional strengthening via accountability, it added.
Unchecked inflation would have a greater chance of hurting growth, Moody's cautioned, adding between 2011 and 2014 inflation was largely driven by food and commodity prices but it ultimately compromised growth.
"As the RBI implements its mandate to curb inflation regardless of its source, the government may heighten efforts to lower food inflation by reducing inefficiencies in food production, distribution and administered pricing," it added.
As per the Monetary Policy Framework agreement between the RBI and the Government, RBI will target to lower inflation to below 6 per cent by January 2016 and further to 4 per cent with a band of (+/_-) 2 per cent in 2016-17.