Industry's wait for new bank licences may get a bit longer as the Reserve Bank of India's (RBI's) suggestions to amend the Banking Regulation Act will not be incorporated in the report of the Standing Committee on Finance in the Banking Laws (Amendment) Bill, 2011.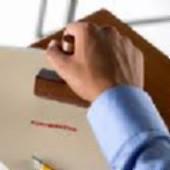 However, draft guidelines for the entry of new private sector banks are expected to be announced shortly.

The Bill is currently being examined by the parliamentary panel, which is not likely to submit its report before the winter session.

The central bank's suggestions, such as giving it powers to supersede the board of a bank in the event of self-dealing by company promoters, may be included in the revised Bill that will be tabled in Parliament in the winter session or budget session.

"Once we get views from RBI we will send them to the Cabinet after due deliberation. These could be incorporated in the revised Bill after taking Cabinet approval," a finance ministry official said.

The official added RBI had informally communicated its views to the finance ministry, but a final decision would be taken only after receiving a written communication from it.

Asked about the announcement of draft guidelines on new licences in the banking space, another official said, "RBI may issue it any day now".

Earlier this week, RBI Governor D Subbarao had said there was a need for changes in statues and regulations
to address some concerns on allowing companies to promote banks and that the amendment to the Act would take time.
He said the biggest apprehension was that some corporate promoters might treat banks as a private pool of readily available funds.
Subbarao said while there were rules against such self-dealing, there were gaps in those regulations which needed to be plugged. The entry of industrial houses in the banking space will come with some riders.
Also, about four sensitive sectors, including real estate, are likely to be denied entry into the space. Foreign shareholding in new banks may be kept at 49 per cent at the moment.
The central bank had sent the draft guidelines to the finance ministry earlier this year to seek its approval.
The process got delayed as differences cropped up between the two over grant of licences to industrial houses, minimum foreign investment limit and caps on promoter shareholding.
Big corporate entities such as Larsen & Toubro, Reliance Anil Dhirubhai Ambani Group, Aditya Birla Group and Shriram Group have expressed interest in setting up banks.
Currently, the banking space is mainly dominated by state-run State Bank of India and private lenders such as ICICI Bank and HDFC Bank.
Various amendments to the Banking Regulation Act and Banking Companies (Acquisition and Transfer of Undertakings) Act were earlier clubbed in the The Banking Laws (Amendment) Bill, 2011, that is lying with the Standing Committee on Finance.