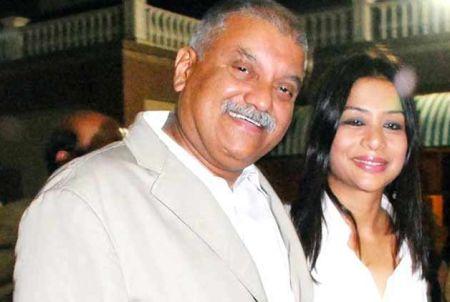 Some of her companies are in the process of shutting; some named in a draft SFIO probe report
In a short-lived corporate life, Indrani Pratim Mukerjea floated a slew of companies between 2006 and 2009.
By February 2011, she was out of most of these boards.
Today as she stands accused of murdering own daughter, her corporate footprint is fading fast.

Of the 13 companies she was a director in, she has stepped down from eight boards.
Of the remaining five, three have been shut down.
Two are in the process of being shut down, according to the ministry of corporate affairs.

Three of these companies were in the recruitment business.
These were Ganga Executive Search, Yamuna Recruitment Services and INX Executive Search.
Mukerjea became a director of Ganga and Yamuna in early 2007.
Both companies are shown as 'active' according to MCA records.
INX Executive Search of which she became a board member in February 2009, is 'under process of striking off.'
Mukerjea was a human resources consultant before she married Peter Mukerjea, referred to as Pratim Mukerjea in MCA records.
She counted some top corporations among her clients.
While some reports have suggested INX Executive Search was the first company she floated, MCA records showed that her media companies came into being before the recruitment/executive search ones.
Seven companies associated with the media and entertainment sector were part of Indrani's portfolio. These were 9X Media, Direct News Pvt Ltd, Saraswathi Media, Indrani Mukerjea News, INX Music, ABC Movies and INX Productions.
Her longest stint was on the board of 9X Media, which she joined in August 2006, four years into her marriage with the STAR India CEO.
It was the last board she quit in May 2011.
Three other companies -- IPM Incon, Indrani Incon and INX Services -- operated with sector agnostic names.
While Pratim alias Peter had a slightly longer board history than his wife, he was on board of all of these above companies in which his wife was a board member.
The duo quit five boards on February 25, 2011 including Ganga, Yamuna, Saraswathi, Indrani Incon and Indrani Mukerjea News.
Some of these entities were named in a complex set of transactions, that began in September 2010 and ended in June 2011, that was part of a Serious Fraud Investigation Office probe in 2013.
Following these transactions, the couple lost control over the news and entertainment channels they were operating through these entities.
The details of the SFIO probe were submitted in the Supreme Court by Centre of Public Interest Litigation.
IPM Incon, INX Productions and ABC Movies are already closed down, while INX Services, which is the other company which is 'under process' of closing down, according to MCA records.
Image: Peter Mukherjea with his wife Indrani. Photograph: Bharatstudent.com